Corvette Parts and Accessories at Top Flight Automotive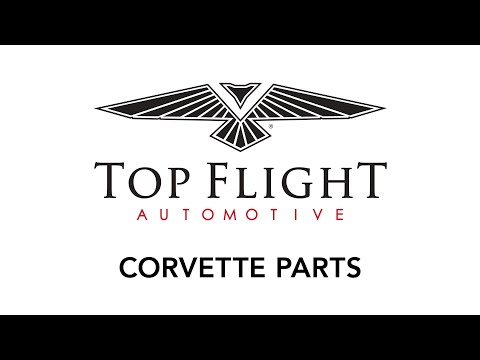 As Zora Arkus-Duntov once said "To establish a sports car, you have to race it". His example of drive, leadership, and innovation established the Corvette as one of the most iconic cars ever made. Top Flight Automotive embodies Zora's spirit and dedication to performance as home to the largest selection of Corvette restoration, style and performance parts on the market today. Serving the Corvette community for over 40 years with a staff that speaks fluent Corvette. We are passionate about Corvettes, and understand that each generation offers something special. We'll guide you through restoration or upgrade projects from start to finish. Whether it is Parts, Interiors, Exteriors, Wheels or Accessories…when it's time to mod or restore your Corvette…choose Top Flight Automotive!
Corvette Parts Online Catalog for Style, Restoration & Performance
Top Flight Automotive is home to one of the largest collections of online Chevrolet Corvette parts anywhere. We understand that restoration projects can be intimidating, so we keep installations simple with a variety of aftermarket parts organized by GM make, model and year. It used to be difficult to find replacement and reproduction pieces for Corvettes no longer in production, but our selections help you maintain a factory-fresh appearance with listings engineered to meet or surpass the original specifications of the GM factory.
One of the most satisfying aspects of restoring a classic or modern Corvette is getting to operate your investment once a project is complete. At Top Flight Automotive, the sky is the limit as we stock our online store with compatible parts for all of your favorite muscle cars in Corvette's lineup, such as Grand Sport, Z06, LT-1, ZR-1, Stingray Split Window models and beyond. Get your Corvette up and running in no time with some of our most popular interior and exterior parts organized by the following categories:
Can't find what you're looking for? Let us know and we can help! Contact Us