C5 Corvette Performance Parts at Top Flight Automotive
C5 Corvette Performance Parts
The fifth-generation of Corvette vehicles is known as one of the most reliable configurations consumers can buy. Hitting the consumer market in 1997, production runs extended into 2004 with speed, torque and performance in mind. C5 Corvette models are equipped with an LS1 engine for horsepower ranges starting at 345, and Z06 models in 2001 would introduce 385 and 405 horsepower options.
While these sports cars were industry-leading during their time, Corvette enthusiasts still keep an eye out for these models as they are an affordable route for anyone wanting an excellent driving experience. No matter if you own a two-door fixed-roof coupe or a C5 convertible, Top Flight Automotive is your one-stop-shop for Corvette performance parts.
C5 Corvette Speed and Handling
Similar to all Corvette generations, the C5 offers an exceptional look and feel. These models are built for speed as exteriors are slimming, sleek and aerodynamic. However, one of the most desirable aspects of the C5 Corvette generation is their compatibility with performance parts at Top Flight Automotive.
Experts at Top Flight Automotive can steer you in the right direction regarding aftermarket C5 Corvette performance parts. Believe it or not, performance parts are not just for racing. By installing the following products from Top Flight Automotive, you can transform the power, handling and fuel economy of your Corvette:
Aero kits
Air deflectors
Air intake systems
Cooling systems
Front air dams
Front spoilers
Rear diffusers
Rear spoilers
Rear wings
Splitters
If you don\'t see C5 performance parts listed for your specific make and year, contacting our sales representative team is the first step in enhancing your vehicle. Our online store is always expanding, so we can help find you an alternative performance solution.
C5 Corvette Air Intake Performance Systems
Top Flight Automotive provides our customers with performance parts for increasing horsepower outputs in C5 models. Instantly gain up to 4.5 additional horsepower by installing a high-performance throttle body air coupler from our online store. This device feeds the throttle body intake of your C5 Corvette with an unobstructed and steady flow of air for efficiency.
Replacing the accordion-style stock throttle body takes about five minutes with couplers that mount to your existing hardware.
C5 Corvette Performance Cooling Systems
The primary job of your Corvette\'s cooling system is to prevent your engine from overheating and keeping components at a constant temperature for function. Performance cooling systems at Top Flight Automotive include replacement water pumps and heater hoses for increasing the liquid flow of coolant. By decreasing the levels of hot air surrounding your C5 engine, your Corvette can better use horsepower for an increase in speed.
C5 Corvette Front Air Dam Performance Parts
The C5 Corvette generation is built for speed, but there is always room for improvement. Top Flight Automotive works to supply our customers with exterior performance parts for improving the aerodynamic structure of your vehicle. Together, our selection of front bumpers, air dams and spoilers help to control drag at high speeds for stability.
Deflect oncoming air movement by guiding forces underneath your C5 vehicle using front air dam performance parts at Top Flight Automotive.
Contact Top Flight Automotive for C5 Performance Part Upgrades
Top Flight Automotive is the largest manufacturer of Corvette parts anywhere. As part of the Extra Mile Brands Family of companies, we have been serving the Corvette community for over 40 years with restoration, repair and performance parts. Speak to one of our sales representatives during our hours of operation for assistance with your C5 performance project.
For more information about our C5 Corvette performance parts and current inventory, contact Top Flight Automotive today or order what you need to upgrade your Corvette.
Shop More C5 Categories: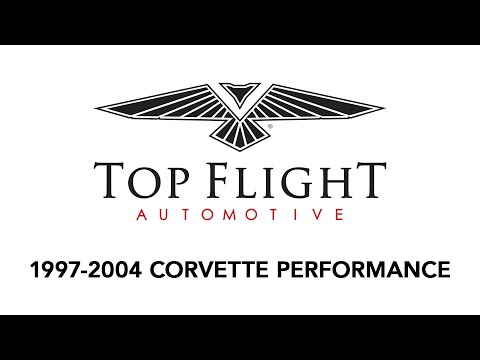 Can't find what you're looking for? Let us know and we can help! Contact Us