C7 Corvette Performance Parts
C7 Corvette Performance Parts
It\'s no secret that the seventh-generation (C7) Corvette contains some of the fastest sports cars on the market. Seeing production runs from 2014 to 2019, Chevrolet succeeded in creating aerodynamic vehicles capable of hitting speeds of over 180 mph. If you are lucky enough to own a coupe or convertible C7, Top Flight Automotive has C7 Corvette performance parts for sale for optimum speed, handling and overall performance.
Experts at Top Flight Automotive are Corvette enthusiasts. With knowledge of C1–C7 models, our sales representatives are proud to connect our customers to aftermarket performance parts for real-world applications. Together, we can find C7 performance parts to enhance factory setups, creating the ultimate driving experience.
Performance parts for C7 Corvette models include:
C7 Corvette Performance Air Deflectors
Top Flight Automotive performance air deflectors install behind the seats of your C7 for a more aerodynamic cockpit. Ideal for convertible models, these devices offer superior wind and weather protection when traveling at high speeds. If you enjoy riding with your vehicle\'s top open, air deflectors reduce road noise that leads to driving discomfort.
C7 Corvette Performance Front Air Dams
Performance front air dams at Top Flight Automotive attach to the front bumpers of your C7 Corvette. The additions help reduce front-end lift and increase high-speed stability when cruising down the highway. Our online store features C7 front air dams made with carbon fiber materials for a lightweight yet durable solution for guiding air away from your vehicle.
C7 Corvette Performance Rear Diffuser
Top Flight Automotive supplies APR Performance rear air diffusers that pair with the rear bumper to reduce overall lift. Carbon fiber materials mold to factory bumpers and undercarriage parts for enhancing road grip and reducing aerodynamic drag. As air travels underneath your C7, it will pass through the diffuser for expansion to drop unwanted pressure below the frame.
Contact Top Flight Automotive for C7 Corvette Performance Parts
Top Flight Automotive is the largest manufacturer and supplier of Corvette parts anywhere. Being a part of the Extra Mile Brands Family of companies, we pride ourselves on being members of a team serving the Corvette community for over 40 years. For more information about C7 performance parts, contact Top Flight Automotive today.
Shop More C7 Categories: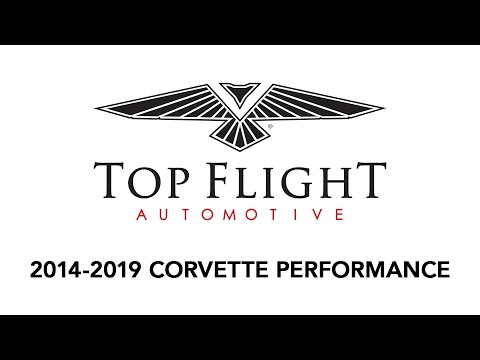 Can't find what you're looking for? Let us know and we can help! Contact Us