Fifth Generation Ford Mustang Accessories
S197 Ford Mustang Accessories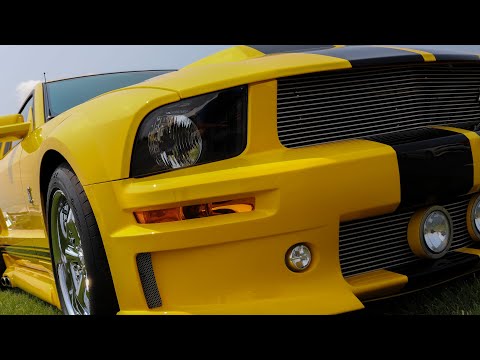 Your S197 (fifth-gen) Mustang already stands out thanks to 1960s characteristics present throughout the cabin and exterior. If you want to customize it to turn more heads, you're in the right spot. With Top Flight Automotive, you're free to bring your aftermarket dream to life with a massive collection of 2005-2014 Mustang accessories for sale.
Shop a Range of S197 Mustang Accessories
Explore new ways to make the fifth-gen base, convertible, V6, California Special and GT Mustang submodels your own. Top Flight Automotive saves you hours of hunting around online for compatible accessories with an organized catalog you can browse in seconds. Use our filtering menus to limit your search to parts for the model you drive to guarantee a fantastic fitment once your order arrives.
Set the parameters for your DIY project — Top Flight Automotive lets you see S197 accessories based on finish, material, size, color and price. Shop our site for an impressive selection of add-ons for your Mustang:
S197 Ford Mustang Consoles
Dress up the center console area of your Mustang. You can browse our site for multiple carbon fiber and stainless steel trim pieces from American Car Craft and APR Performance. Peel and stick attractive accents throughout your vehicle — we stock adhesive trims that are removable without leaving residue, so you can revert back to the stock center console appearance if you like.
S197 Mustang Dashboard Accessories
Modify the look of your Mustang's cabin using aftermarket dash trims with satin and polished surfaces. American Car Craft creates direct-fit parts you can attach near the dash, radio and A/C vents for a quick customization job.
Our catalog is also home to Mustang dashboard attachments, covers and mats in exciting colors. Integrate dashboard accessories by Covercraft you can choose with or without S197 Mustang logos. Some designs are intended to protect your interior surfaces from UV rays and temperature shifts.
Engine Bay Dress-Up Accessories
Change the appearance of the engine bay with fifth-gen Mustang fluid caps in stainless steel. Our catalog features offerings by American Car Craft with carbon fiber graphics that indicate what intake you're looking at. Carbon fiber details are in bright colors like yellow, green, blue and red to serve as the focal point of the engine compartment once you twist the caps in place.
We also stock several options for under-hood illumination kits that glow in unique colors.
Count on Top Flight Automotive for S197 Mustang Accessories
Top Flight Automotive is your source for well-rated parts trusted by the Mustang community. Whether it's your first customization job or you've been completing DIY projects for years, you can count on us to bring you technology that fits on your ride and works properly right from the box. From Mustang running horse decals and stickers to protective floor mats, we stock the solutions you're after.
When it's time to give your S197 a new look, make sure to purchase accessories from Top Flight Automotive.
Can't find what you're looking for? Let us know and we can help! Contact Us