Fifth Generation Ford Mustang Brakes
Fifth-Generation Ford Mustang Brakes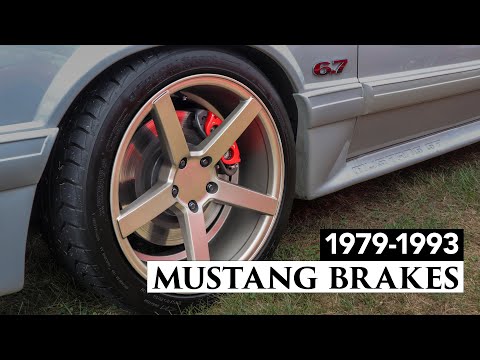 An S197 Mustang gives you plenty of power. A good portion of these 2005-2014 muscle cars are equipped with 18-inch wheels and as much as 500 horsepower. When you need fifth-gen Mustang brakes and upgrades, turn to Top Flight Automotive.
We are your source for brake components and accessories compatible with the S197 series. Search our collection to see how you can improve brake response, pedal feel and the look of your Mustang.
Trust Us for Outstanding S197 Mustang Brake Technology
Your Ford Mustang deserves the best brake upgrades and add-ons. That's why we offer parts made by a wide range of reliable manufacturers. When you're after a smooth driving experience, shop our catalog for S197 brakes from:
Auto Accessories of America
Baer Brake Systems
CA
Hawk Performance
Haynes Publishing
Hurst
MGP Caliper Covers
PowerStop
Scott Drake
Wilwood Brakes
Yukon Gear
Shop a Range of Fifth-Gen Mustang Brake Components
Our site is your source for 2005-2014 Mustang brake parts and accessories. You'll find solutions for the front and rear wheel assemblies on your ride under one wing — many parts are produced with aluminum, carbon fiber, ceramic, metallic and stainless steel. Look for these components for any S197 submodel through Top Flight Automotive:
S197 Mustang Brake Pad and Rotor Kits
Eliminate guesswork when updating fifth-gen Mustang brakes. Our team carries brake pad and rotor kits for daily driving and racing. Keep your Mustang's brake components cool with PowerStop solutions featuring ceramic brake pads and your choice of standard or slotted and drilled rotors.
S197 Mustang brake pad and rotor kits offer a straightforward way to improve your vehicle with components you know will work together. Most listings ship with the hardware you'll need for bolt-on fastening.
High-Performance Brake Pads for S197 Mustangs
In need of new brake pads for your fifth-gen Mustang project? Top Flight Automotive offers disc brake pad sets from PowerStop. Cater to the front and rear wheel assemblies using brake pads manufactured with a special low-dust formula. Ceramic pads can reduce unwanted noise and keep wheel surfaces clean for longer periods of time.
Disc Brake Caliper Covers
Add accessories to your stock or aftermarket S197 calipers. The Top Flight Automotive catalog features colorful disc brake caliper covers with fifth-generation logos and scripts.
Decide on black, red or yellow caliper add-ons displaying Cobra snakes, tri-bar ponies, GT letters, 5.0 engine specs, Shelby logos or Boss scripts for a new look across your ride. MGP Caliper Covers creates aluminum accessories with strong powder-coat finishes. Use these parts to reimagine your vehicle and stop the spread of brake dust.
Choose Top Flight Automotive for 5th-Gen Mustang Brakes and Accessories
Relying on Top Flight Automotive for S197 Mustang brake technology is the best way to see your project through. We only stock parts and accessories from brands you can depend on for consistent quality and results. From wheels and sensors to brake components and tone rings, we're a one-stop shop for the parts you need to ensure your Ford Mustang stands out in any setting. Browse our S197 brake collection and check out online!
Can't find what you're looking for? Let us know and we can help! Contact Us