They Got the Power!
It may be hard to believe but performance car owners often lie about their car's power output. It's not what you think, either. They are not bragging about how much power their vehicle has, but are underrating its power.
There are several reasons why this occurs. In the article '15 Cars that are Way More Powerful than Advertised,' by Jason Bagnall published on Hotcars.com, he explains that performance car owners show power output below peak RPM because of possible damage to the vehicle's engine life if run too high, too often. Other reasons include difficulty with insuring the vehicle or adhering to certain class qualifications for racing.
Yet another reason for power output discrepancies is that horsepower can be measured two ways — gross and net. Net horsepower is the amount of power at the wheels as measure by a dynamometer. Gross horsepower is measured flywheel horsepower with the bare engine, open exhaust, and little to no accessories running off the engine.
"There is also the issue that both types of dynamometers vary greatly model to model, some vary to the point where the same car differs 200HP, but when you see a car that weighs 3500LBS, and is rated at only 250HP but ran an 11-second quarter-mile, you can assume that dyno reads very low, it occurs often," Bagnall states.
In his Hotcars.com article, Bagnall highlights the following 15 cars, from the mid-1960s through today, that are more powerful than advertised.
15. 1969, 1970 Firebird/GTO with Ram Air IV400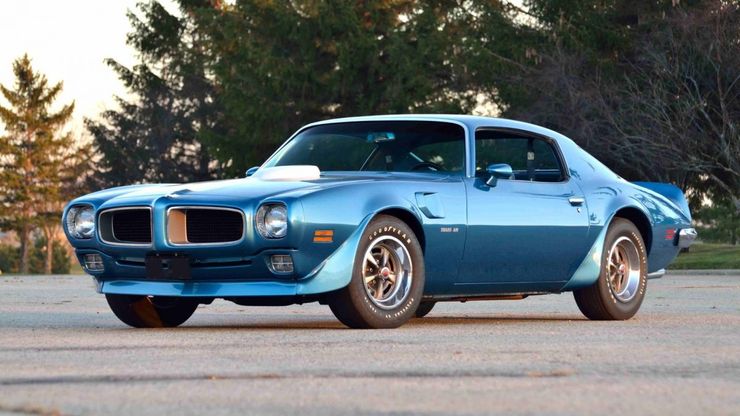 Older production muscle cars show the biggest difference. Rated at 335 Gross HP in the Firebird and 375 in The GTO, these engines made around 450 Gross HP and tested a solid 393Hp at the wheels in the car.
The Ram Air III was rated at only 10 fewer horsepower but actually peaked at 366HP. These engines were actually as powerful as the 455HO that was optional in 1970, but they peaked at a slightly higher RPM.
14. 1970 Buick GS 455 Stage 1, Stage 2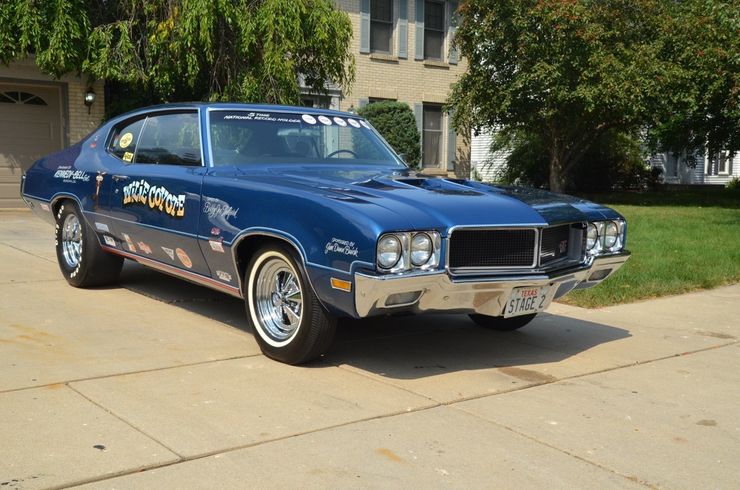 Here is another very under-rated big block that has roughly equal output to a square port hydraulic lifter 454 Chevrolet, but was rated like an oval port engine.
Rated at 360 gross HP, testing confirmed around 400HP. 540 was available with a special Stage II package but those were special order dealer-installed packages, and they weren't common. These cars were available with air conditioning in Stage I trim.
13. L78 396 Nova, Camaro, Chevelle, Corvette 1966-70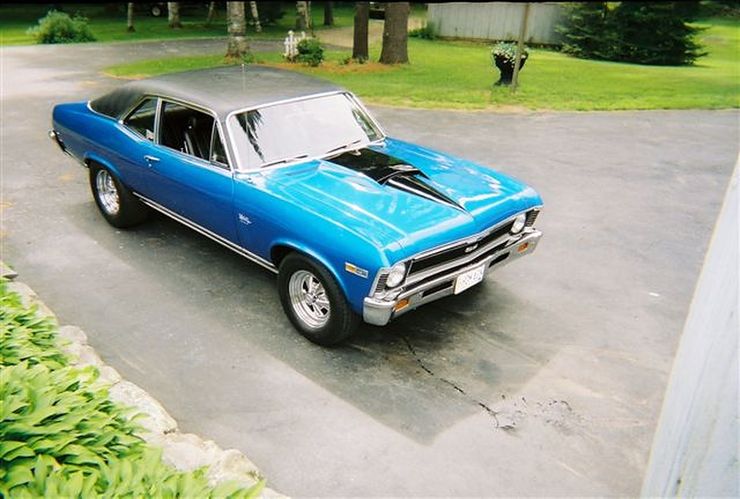 These engines were tested at making a very solid 425HP as they came, yet rated at 350 and 375HP. Only the Corvette ever admitted these cars made that power as far as factory ratings.
These engines, due to their high rpm abilities, often smoked other brands with much larger engines in cars with similar weights and gear ratios. The top-end power is nearly equal to the mighty LS6 454.
12. 1969-70 Boss 429 Mustang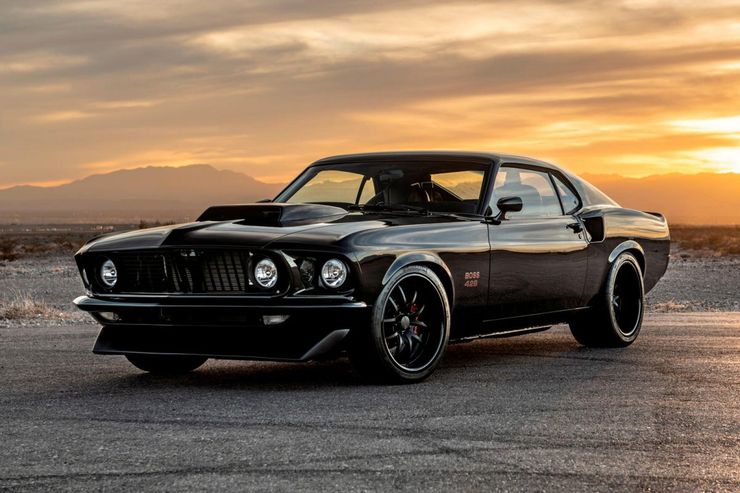 Rated at 375 Gross HP was actually correct, but they stopped testing at 4800 RPM, however the engine makes power to 6200RPM and peaks around 525HP. This car is a ringer though, because the shock towers had to be moved and an outsourced contractor had to fit these engines, so only 500 each year were produced.
They are really a race engine installed in a car, and were never available in any other models, but some claim they were installed in 1s and 2s in the more aerodynamic Torino/Cyclone series.
11. 421 Super Duty Pontiac Bonneville, Catalina, Tempest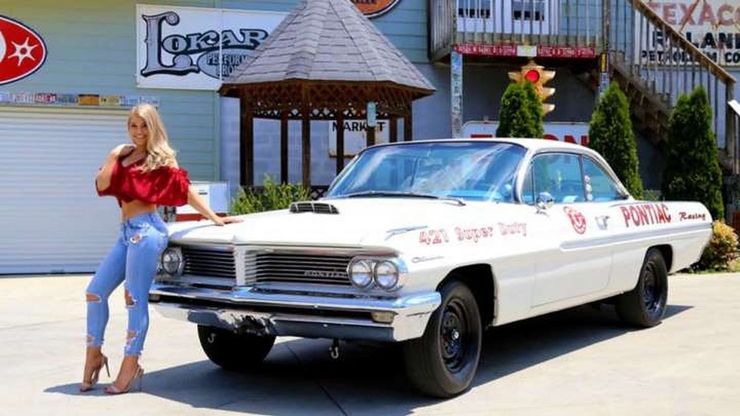 This true competition engine was an option in street driven full-size models, and a ringer as a special order Tempest option. Rated at a strong 425HP and it came with 2x4bbls, it actually tested at a solid 483Hp on an engine dynamometer under the gross horsepower system.
Most people didn't think early Pontiac Engines could breathe that well. The highest output dual-quad version had a 12:1 compression ration, and it could be ordered with a little less power to run on lower octane fuel with less compression.
10. 426 Street Hemi Road Runner, Belvedere, Cuda, Challenger, SuperBee, Satellite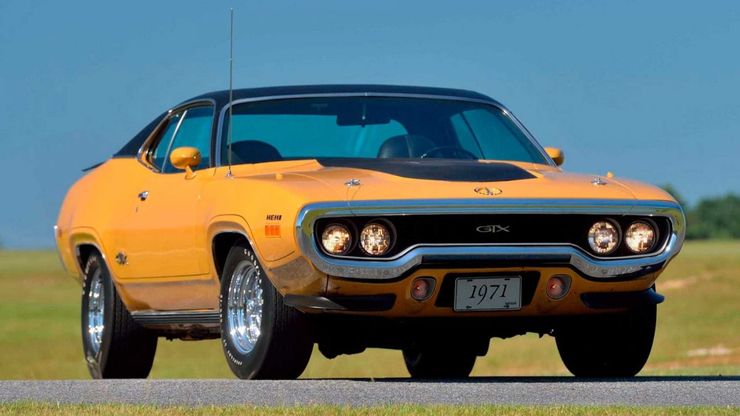 Ok, this one has some weird twists, these engines were rated for gross horsepower at 425 which was accurate, but the engines really actually peak at 6200RPM and make around 540HP, but the points and valves start to bounce, so it has to be properly tuned.
There was also both a solid lifter and hydraulic lifter version with the same camshaft specifications. The solid-lifter version is the one that peaks that high, the other version quits at 5200 RPM but still makes more than 425HP, most say the milder version makes 480HP.
9. 428 CobraJet Ford Mercury Mustang, Torino, Fairlane, Galaxy, Cougar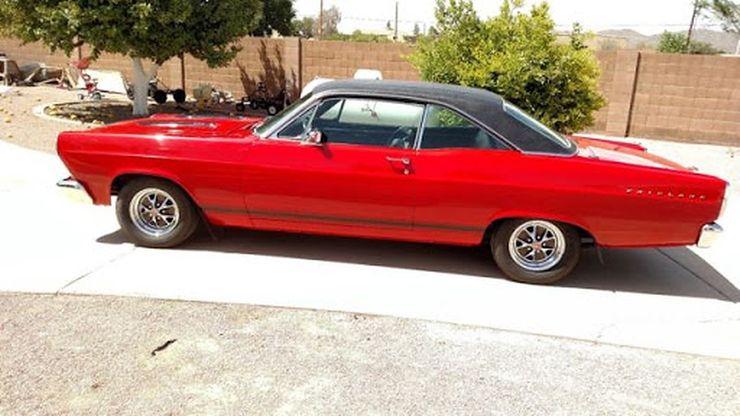 Here is an extremely under-rated street engine. It did not put out the higher HP of the R-code 427, but it wasn't designed to. It was designed to peak at a much lower RPM for ease of drivability. It did that well. It did it so well the engine flat outperformed the 429 CobraJet that replaced it and it weighed 200 pounds less.
Rated at 335 HP the engine easily has been dyno-ed at 390 and as high as 400 using the gross HP measurement. The smaller 390 4bbl GT engine, which was basically the same engine, peaked at 335 and not 275 as rated. Both engines hit their peak at a low 5400RPM.
8. LS6 454 Chevelle, Corvette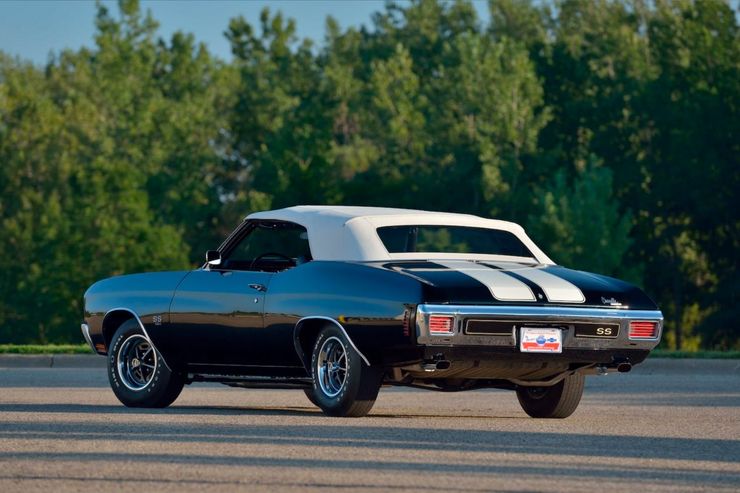 This is the early high compression solid lifter 454, not the later with lower compression. It wasn't that far off in its rating. It was rated at 450 and GM simply rated it at 5200 RPM but it peaked around 5400 RPM and consistently tests at above 480 on the Gross power system rating.
The 427 tri-power L88 engine did make 450, but it revs a little higher to do it. These things were actually better street engines than the Hemi because they always work with only a mild valve adjustment every few months.
The torque in these would lift a Vette's front wheel off the ground when launched hard. There was a really wooly LS7 with 12:1 compression that made around 525, but it was a special order Corvette engine.
7. 440 Six Pack Mopar Challenger, Cuda, Satellite, Belevedere, SuperBee, Satellite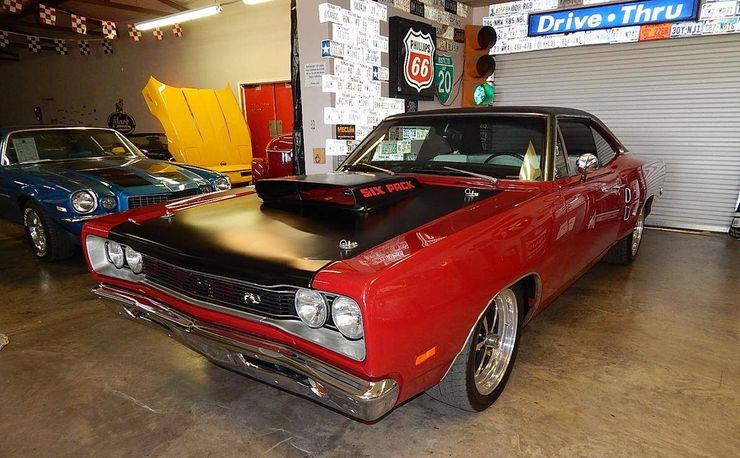 Designed to be Chrysler's best street engine, this was a torque monster. Rated at 390Hp at D low 4800 RPM, they actually made 424HP at 5400 RPM, the torque peaked around 3000RPM.
This was one well-built heavy engine. The 440 4V with other-wise identical specifications only made around 375HP, which is what it was rated at. We think they obviously dialed in their 3x2bbl carburetors that were set up correctly.
6. DZ302 Z28 Camaro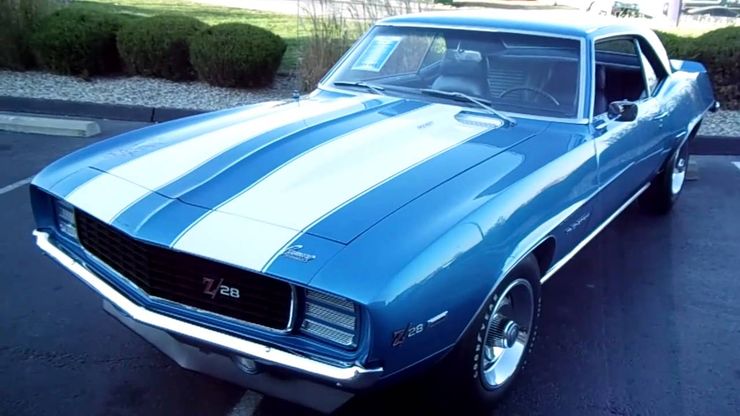 Available as a giant killer for the first-generation Camaro, these cars could actually out-pull medium-sized engines in the same chassis. Despite being in the small size category when compared to other muscle cars from the late '60s, these cars were designed for 5-liter class road racing in Trans-Am until the program was canceled in 1970.
The engine was grossly rated at 290HP, but it actually put out around 320HP around 6200 RPM. With a better distributor that was stable to 7000 RPM, the engine could produce up to 355HP.
5. Boss 302 Mustang And Cougar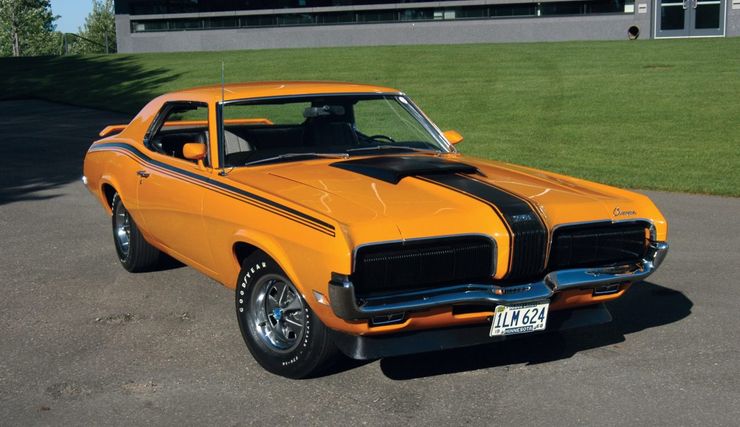 These were designed specifically to compete with the DZ 302 Camaro. Oddly, they were also rated at 290HP but only made 308 when tested, however when tuned with a smaller carburetor and headers, pulling 350HP was not a problem as the cylinder heads were very good for top-end power, but the 850CFM carb was too big.
A roller cam put these engines near 4-valve category because the ports are huge in this engine. The engine normally came with a solid lifter flat tappet cam.
4. 2019 Mustang Shelby 350 GT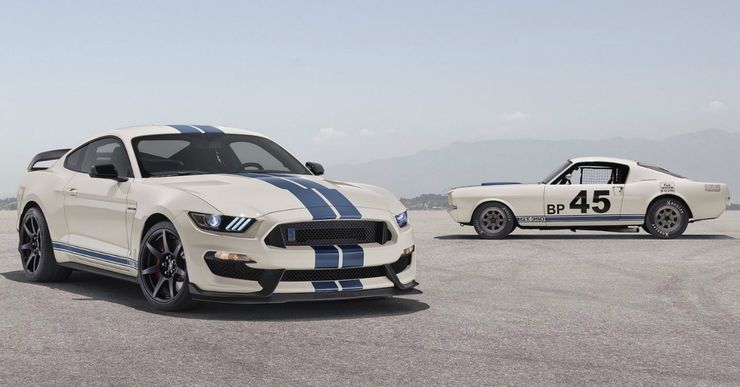 This is a serious beast mode, and expensive. The 5.2liter Voodoo V8 is rated at 526 HP but was tested to produce an amazing 581 HP! This engine is not supercharged, it's a larger capacity flat-plane crank engine based on Ford's Coyote engine, which itself is impressive.
The engine actually runs okay on high octane fuel with an amazing 12:1 compression ratio due to very good electronic controls.
3. 2020 Toyota/BMW Supra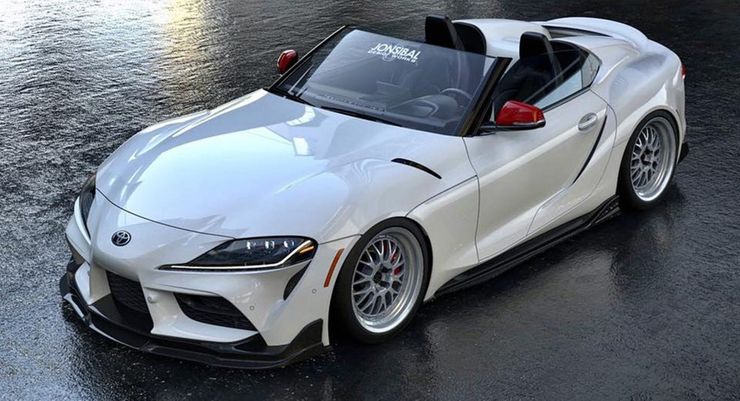 After a vacation, this beast is back with an engine designed in Germany. The 3.0l I-6 Turbo is rated at a healthy 335HP, but it actually puts out 390 at the rear wheels.
The Supra is among the lightest premium sports cars. It runs 0-60 in 4.1 seconds due to being 500 pounds lighter than most of its competition. With an 8-speed transmission, the car can make 155 mph!
2. 2019 Porsche 911 Carrera S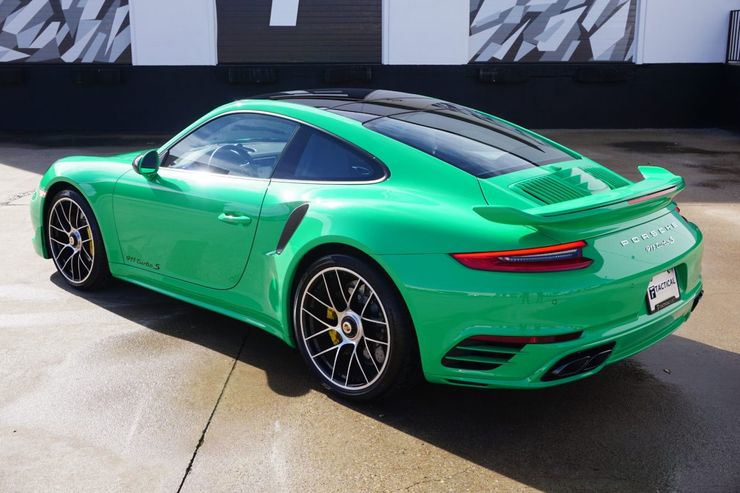 Here is yet another beast mode sports car. The turbo 3.8 boxer is rated at 442HP but has been tested at 487HP at the wheels. The S adds 0.8 liters in displacement, which means the engine itself puts out over 500HP. The car weighs about 3600 pounds. The huge brakes and wheels make for a car that could beat a full-on tuned race car from 15 years ago.
1. 2020 Corvette C8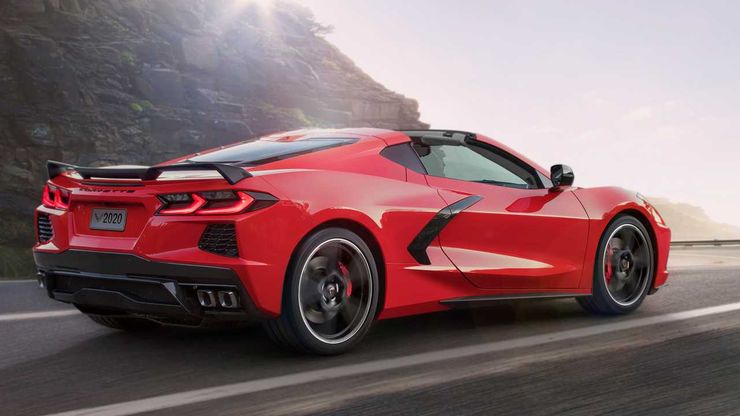 Wow, this is one exotic killer car and priced at less than $70,000! Rated at 495HP the Corvette has been tested by different dynos to produce around 556HP from its mid-engine 6.2L V8. Wheel-stands anybody? The C8 is the racer mankind has been waiting for.
With the Z51 package, it's said to hit 60 mph from a standing start in 2.9 seconds and run the quarter-mile in 11.2 seconds. That is in a car 200 pounds heavier than a C7! It's one second slower than most liter-class sport bikes. Obviously, the transaxle is less parasitic than a conventional driveline because the HP is measured at the wheels.
We have covered a lot of power here. Makes you want to jump in and hit a nice, straight stretch of pavement!
Shop Parts at Top Flight Automotive
Source: Jason Bagnall for Hotcars.com