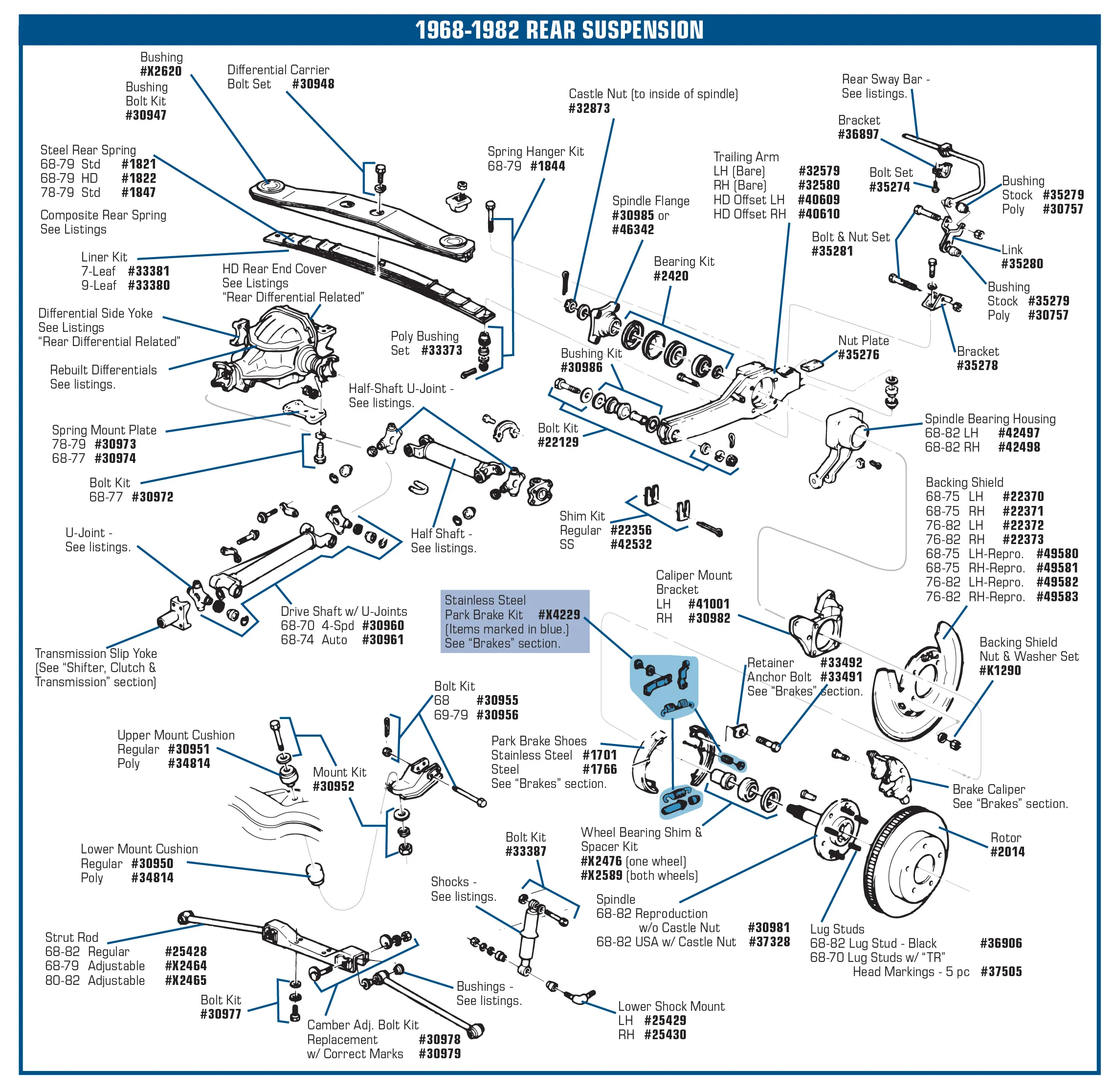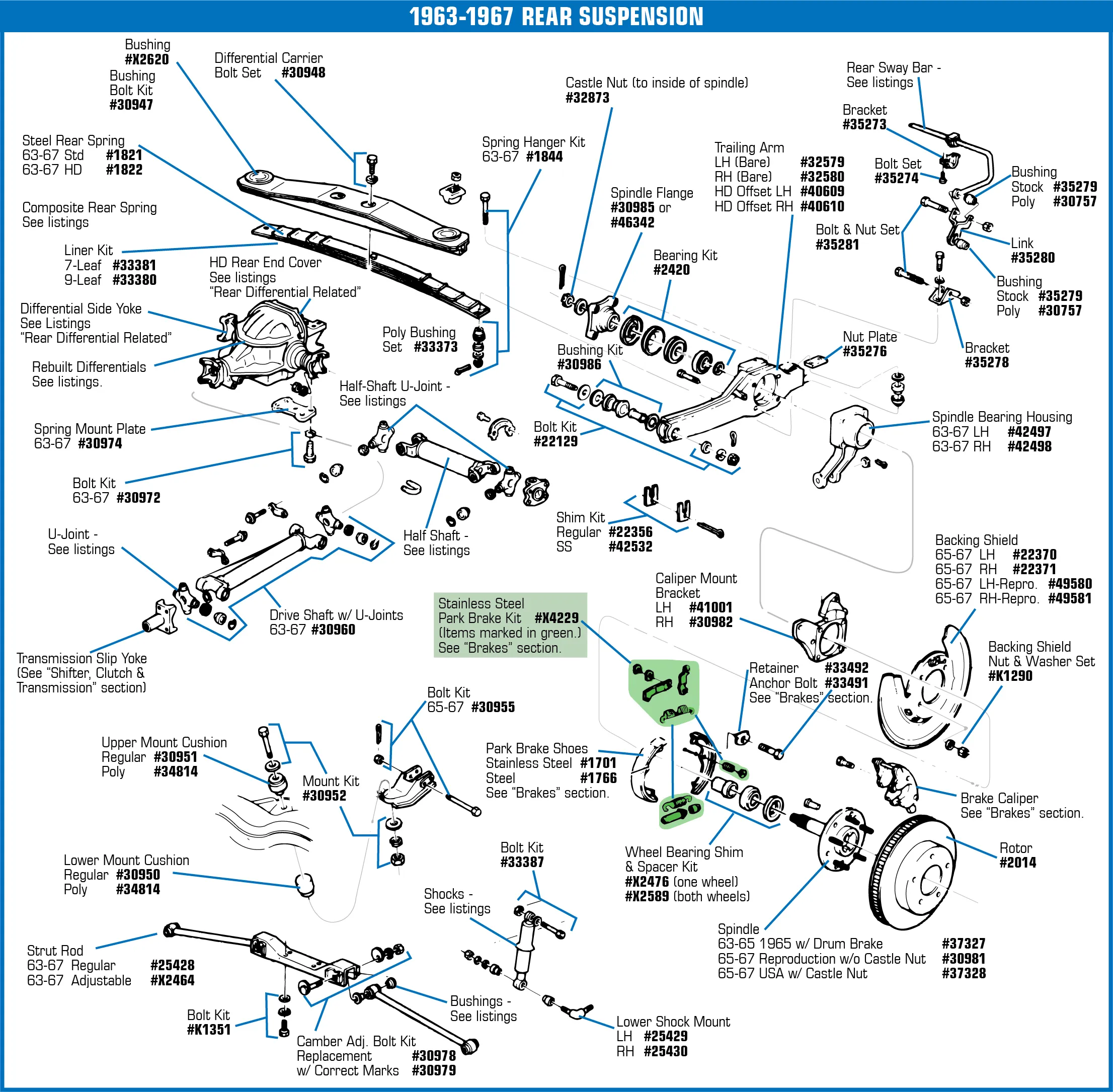 1963-1982 Chevrolet Corvette Rear Wheel Bearing Shim & Spacer Kit. - CA
Part #

X2476

OEM Part #Mods #6554
Quantity Available: 100
Fitment & Application
Submodels: Base, Collector's Edition, Indianapolis 500 Pace Car, Silver Anniversary Edition
Notes: Contains Enough Pieces For One Rear Wheel Bearing Set-Up. 9 Shims Measuring: .097, .103, .109, .115, .121, .127, .133, .139, .145 Includes 1 Spacer.
Features/Benefits
CONTAINS ENOUGH PIECES FOR ONE REAR WHEEL BEARING SETUP. CONTAINS ONLY 1 SPACER.
Since 1977, CA manufactures the highest quality interiors, parts, and accessories for your domestic enthusiast vehicles. TODAY, we have consolidated many of our legacy brands under CA including: Corvette America, Camaro America, Mustang America. Mr. Mustang, Classic Car Dashes, and Onyx Covers! We now make products for Corvette, Camaro, Mustang, Challenger, Charger, Torino, Galaxie, Chevelle, GTO, and many more!
Engineered to Meet or Exceed OEM Specifications
OEM Part Number: Mods #6554
Associated Years: 1963-1982
Notes: Contains Enough Pieces For One Rear Wheel Bearing Set-Up. 9 Shims Measuring: .097, .103, .109, .115, .121, .127, .133, .139, .145 Includes 1 Spacer.
Item Quantity Size: 1 EA
Weight: 0.5 pounds
Keywords: Wheel Bearing Spacer, Wheel Bearings, Seals, & Related Components
Additional Details
Fits Year: 1963, 1964, 1965, 1966, 1967, 1968, 1969, 1970, 1971, 1972, 1973, 1974, 1975, 1976, 1977, 1978, 1979, 1980, 1981, 1982
Fits Generation: C2 Corvette, C3 Corvette