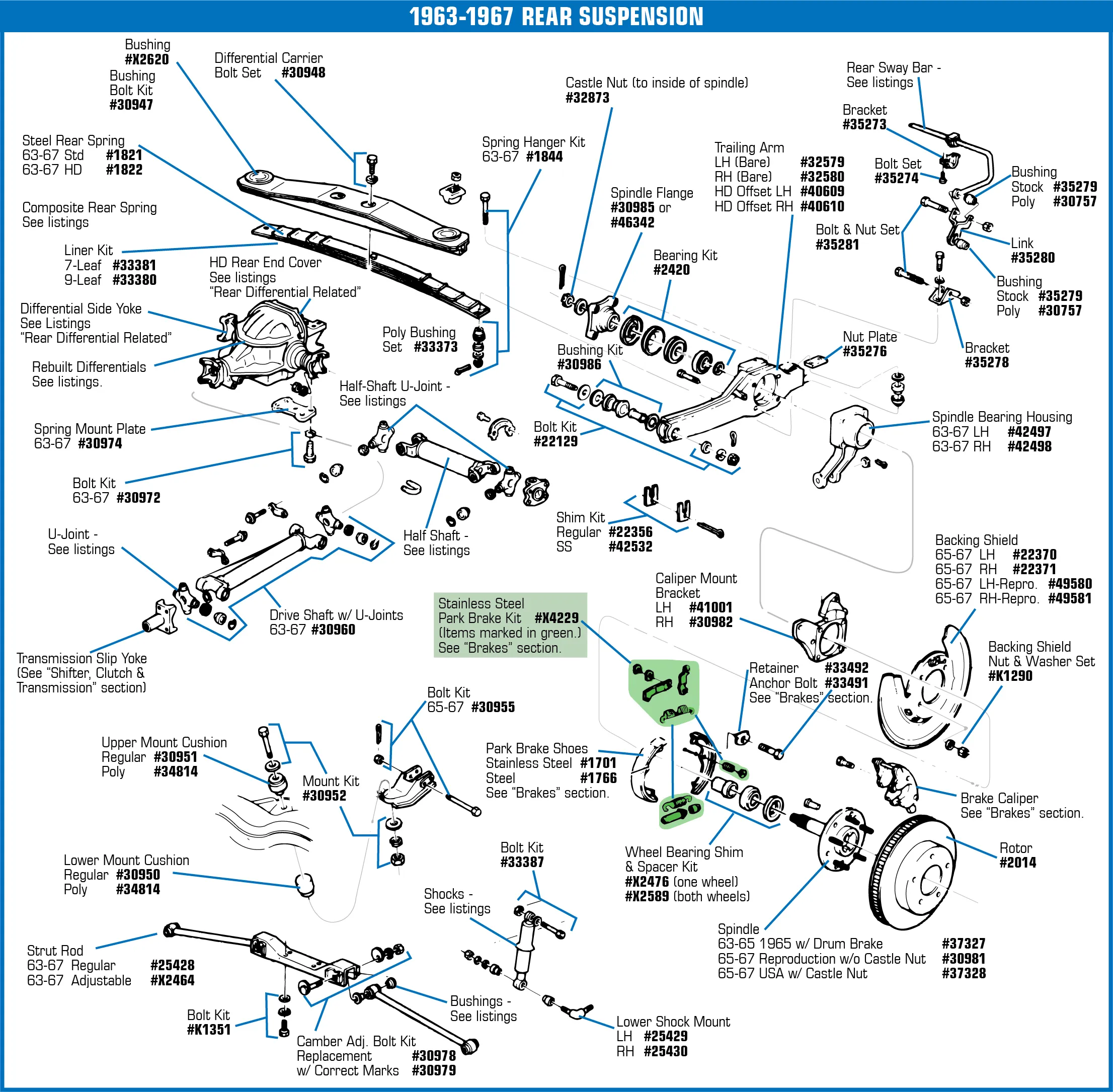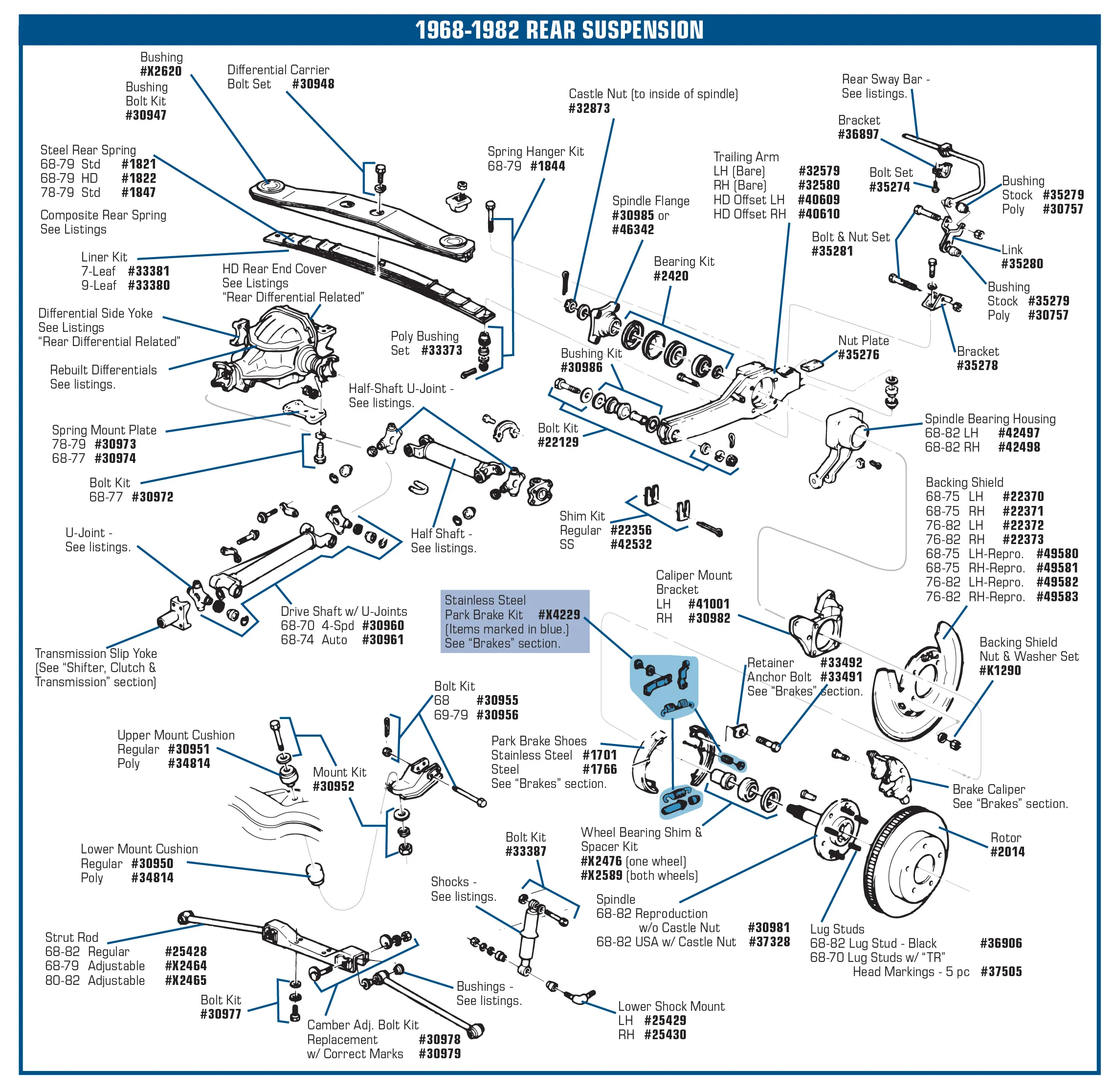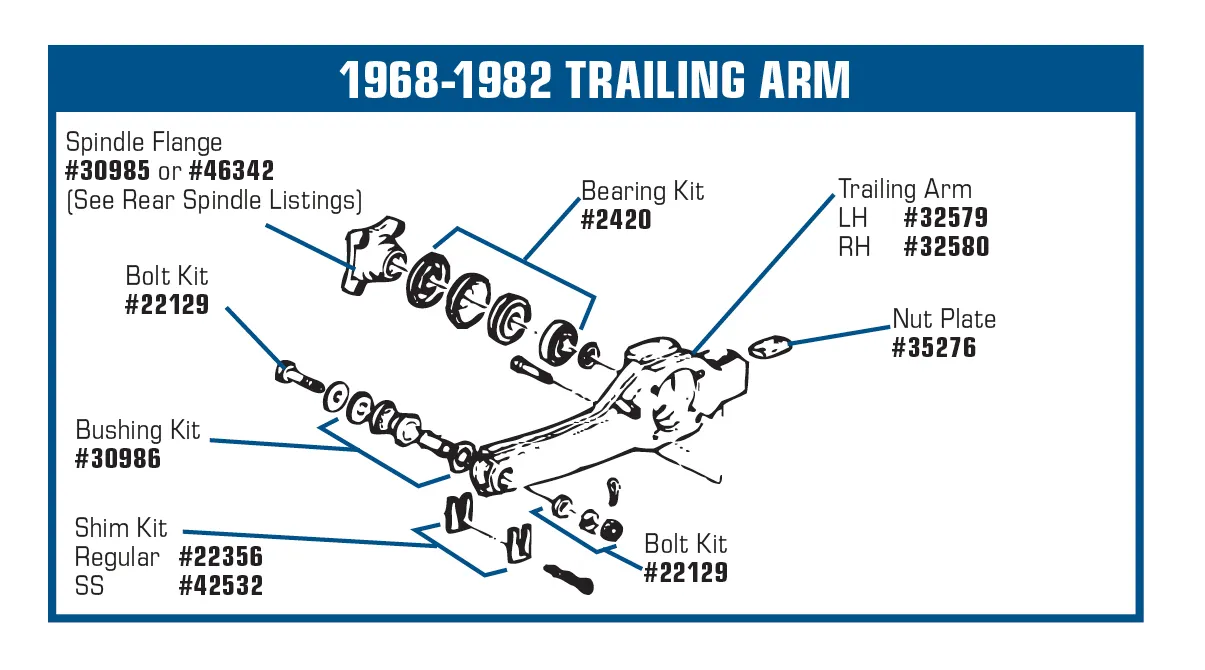 1963-1982 Chevrolet Corvette 18pc Slotted Trailing Arm Shim Kit W/Stainless Shims & Hardware Kit - CA
Part #

42532

OEM Part #Mods #9086
Affirm - Available for US shipments only.
Quantity Available: 100
Fitment & Application
Submodels: Base, Collector's Edition, Indianapolis 500 Pace Car, Silver Anniversary Edition
Notes: Correct For 1970-82; Can Be Used On 1963-69 If Hole For The Locking Cotter Pin Is Drilled In Frame Rail. Cotter Pins & Hardware Not Included. See 37509 For A Non-Slotted Shim Kit.
Features/Benefits
This Kit Contains Enough Shims To Align Both Rear Trailing Arms For Most Cars.
Comes With New Bolts, Castle Nuts, Washers, Castle Nut Cotter Pins & Shim Locking Cotter Pins.
Corvette Is A Registered Trademark Of The General Motors Corporation.
Engineered to Meet or Exceed OEM Specifications
OEM Part Number: Mods #9086
Associated Years: 1963-1982
Notes: Correct For 1970-82; Can Be Used On 1963-69 If Hole For The Locking Cotter Pin Is Drilled In Frame Rail. Cotter Pins & Hardware Not Included. See 37509 For A Non-Slotted Shim Kit.
Item Quantity Size: 1 KT
Shipping Dimensions (LxWxH): 6in x 4in x 1.5in
Weight: 2.4 pounds
Keywords: Alignment, Shims & Related Components, Suspension Trailing Arm Bushing Reinforcement Spacer Set
Additional Details
Fits Year: 1963, 1964, 1965, 1966, 1967, 1968, 1969, 1970, 1971, 1972, 1973, 1974, 1975, 1976, 1977, 1978, 1979, 1980, 1981, 1982
Fits Generation: C2 Corvette, C3 Corvette