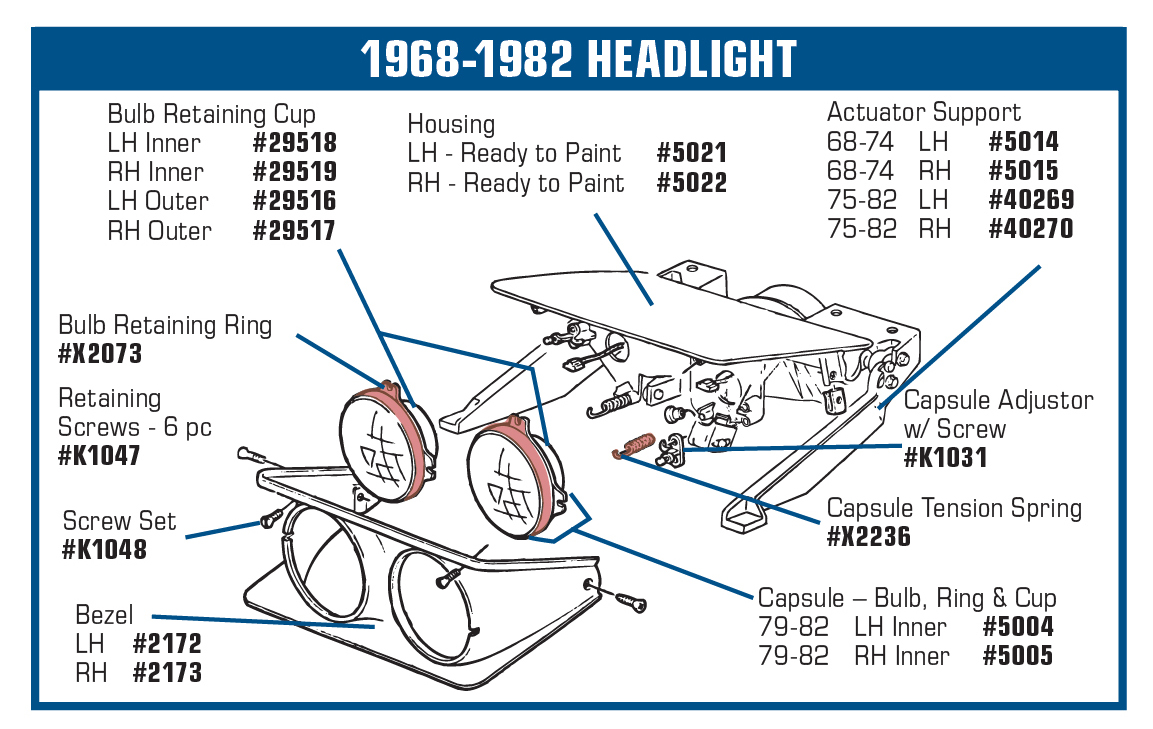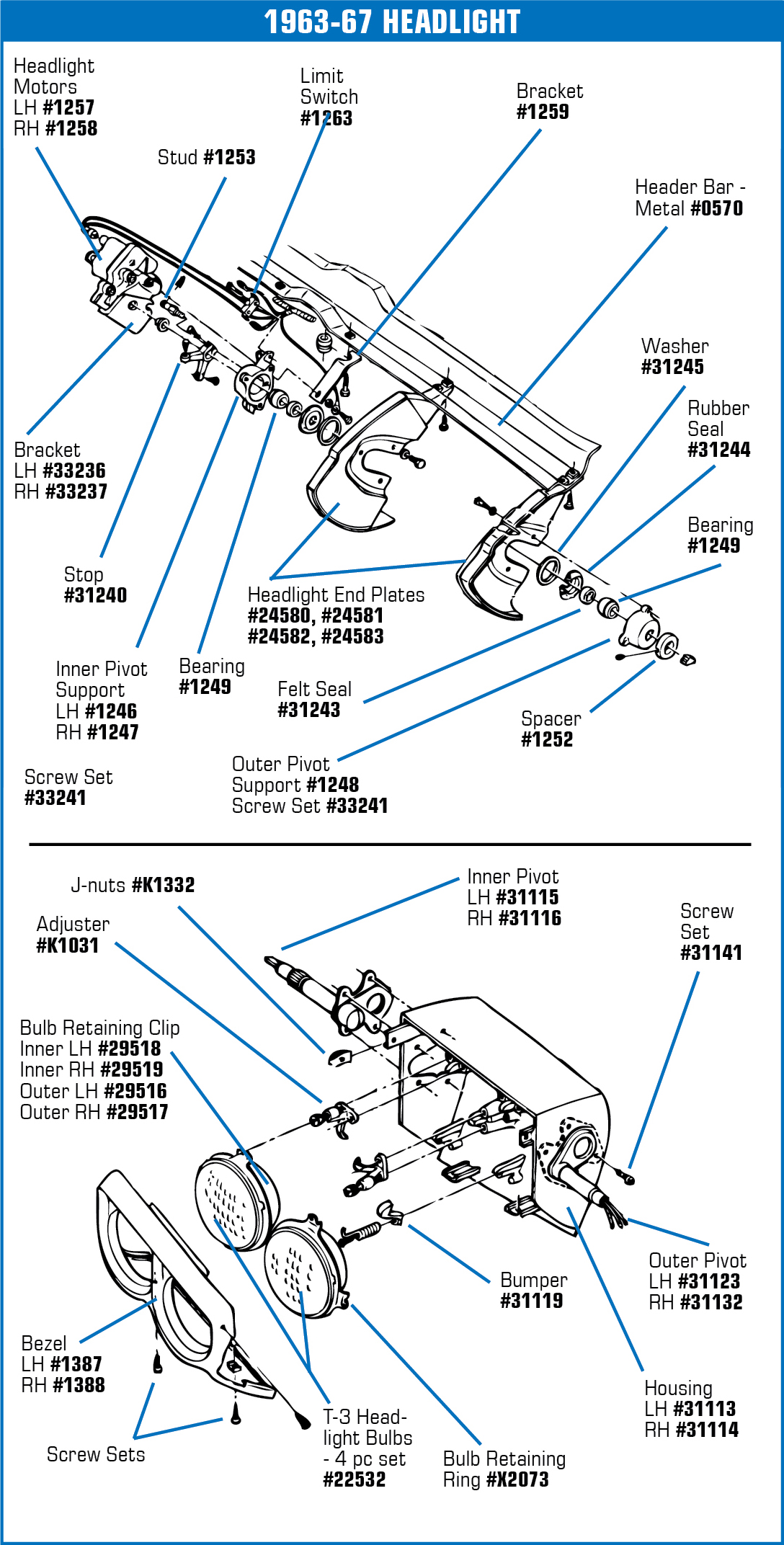 1958-1982 Chevrolet Corvette Headlight Bulb Retaining Ring. - CA
Part #

X2073

OEM Part #Mods #9108
Quantity Available: 50
Fitment & Application
Submodels: Base, Collector's Edition, Indianapolis 500 Pace Car, Silver Anniversary Edition
This is an add-on product. Add-on products require at least one non-add-on product to also be in the cart in order to check out.
Features/Benefits
Precise reproductions for a spot-on restoration!
Since 1977, CA manufactures the highest quality interiors, parts, and accessories for your domestic enthusiast vehicles. TODAY, we have consolidated many of our legacy brands under CA including: Corvette America, Camaro America, Mustang America. Mr. Mustang, Classic Car Dashes, and Onyx Covers! We now make products for Corvette, Camaro, Mustang, Challenger, Charger, Torino, Galaxie, Chevelle, GTO, and many more!
Engineered to Meet or Exceed OEM Specifications
OEM Part Number: Mods #9108
Associated Years: 1958-1982
Item Quantity Size: 1 EA
Shipping Dimensions (LxWxH): 6in x 6in x 1in
Weight: 0.1 pounds
Keywords: Headlight Bulb Retainer, Lighting - Exterior
Additional Details
Fits Year: 1958, 1959, 1960, 1961, 1962, 1963, 1964, 1965, 1966, 1967, 1968, 1969, 1970, 1971, 1972, 1973, 1974, 1975, 1976, 1977, 1978, 1979, 1980, 1981, 1982
Fits Generation: C1 Corvette, C2 Corvette, C3 Corvette
Reviews (1)
In order to leave your review for your new product, please follow the link in the email you receive after completing your purchase.
"cheap but good fit"