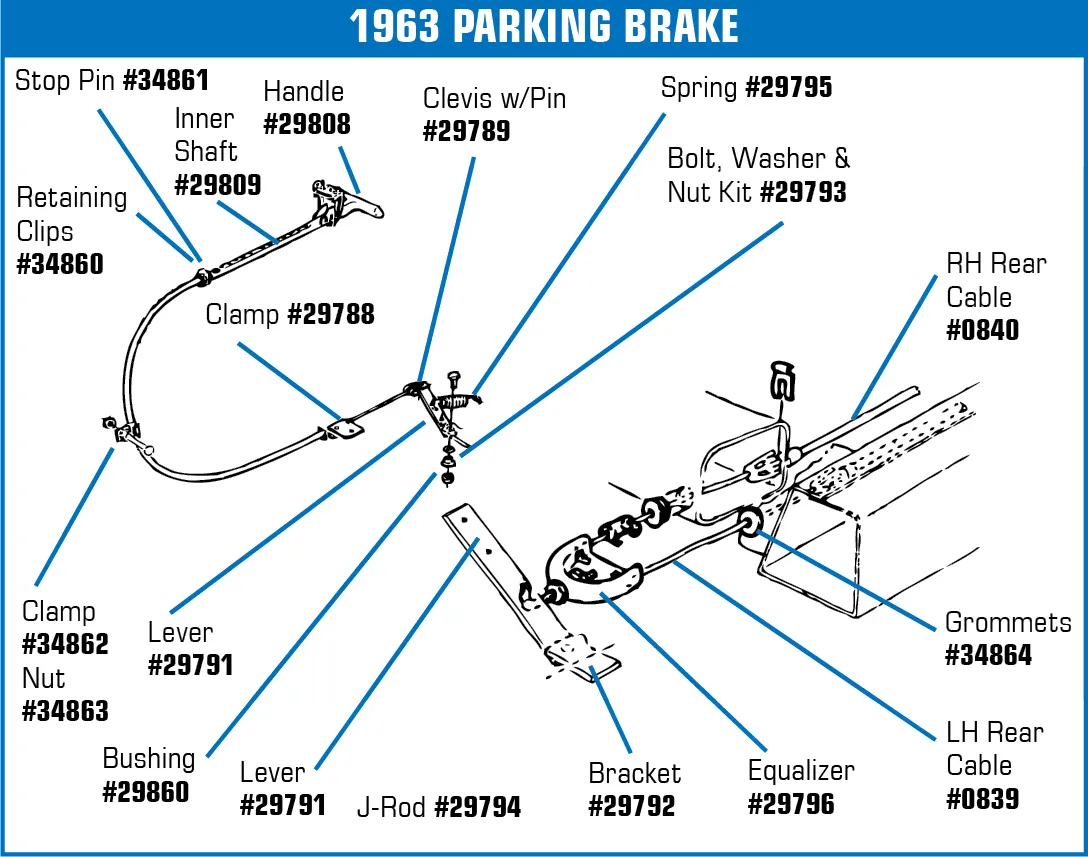 Auto Accessories of America 1963 Chevrolet Corvette Park Brake Cable Grommets.
Part #

34864

OEM Part #Long Island Corvette - 47A-22A
Quantity Available: 5
Fitment & Application
Submodel: Base
This is an add-on product. Add-on products require at least one non-add-on product to also be in the cart in order to check out.
Features/Benefits
Corvette Is A Registered Trademark Of The General Motors Corporation.
Engineered to Meet or Exceed OEM Specifications
MADE IN AMERICA
OEM Part Number: Long Island Corvette - 47A-22A
Associated Year: 1963
Item Quantity Size: 1 PR
Shipping Dimensions (LxWxH): 2.25in x 1in x 0.25in
Weight: 0.1 pounds
Keywords: Parking Brake, Parking Brake Cable Hole Plug