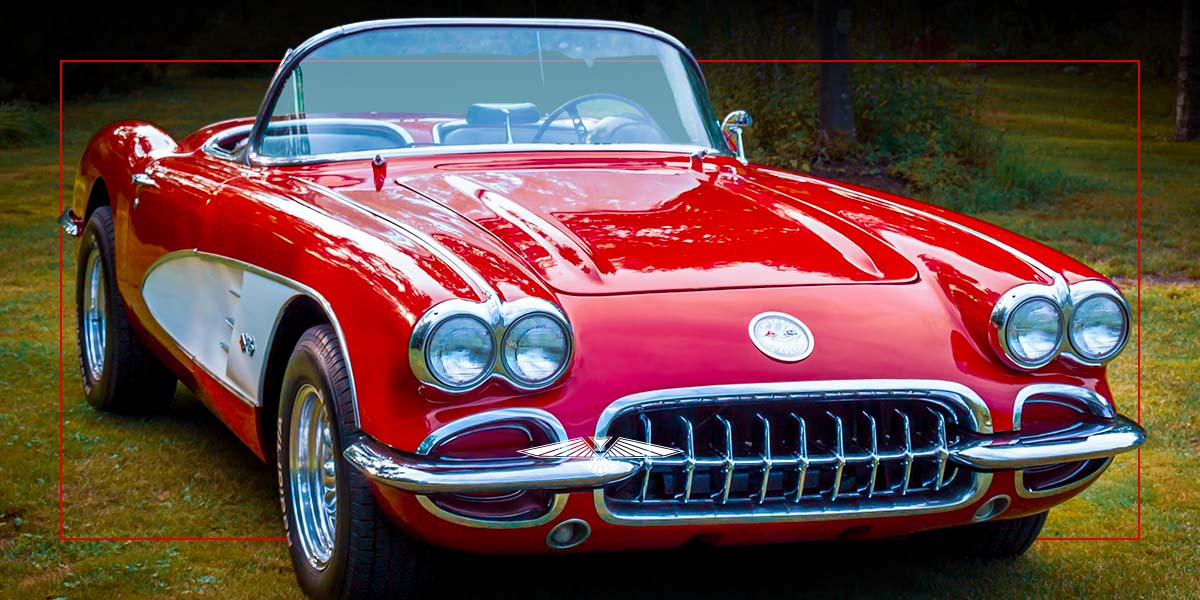 Flashy, sleek and stylish — the Chevrolet Corvette has all the qualities needed to be a Hollywood star. And over the past half-century, it's been just that, starring in various films either as a minor part or a major piece of the film's plot. From small but integral appearances in classics like "Boogie Nights" to being in the actual name of a movie — "Corvette Summer" — the Corvette has definitely had its place in movie lore.
We'll take a look at those movies with Corvettes and see which ones are the best.
7 Famous Corvettes of the Silver Screen
Although usually praised for its sharp designs and speed, the Corvette is also known for gracing the movie screen. Here are some of the best Corvettes in movies counted down.
7. "Star Trek" (2009)
The 2009 "Star Trek" gives us one of the most thrilling Corvette scenes in movie history — even if it is brief. The film tracks the humble beginnings of James T. Kirk, the future captain of the Star Trek Enterprise. Our first glimpse of the young Kirk is him in a 1965 Corvette Stingray racing along a country road at top speed.
The earthy, dusty road, matched with the visual of the American auto classic and the Beastie Boys' "Sabotage" blasting in the background gives the audience an intimate look into Kirk's early life and sets the stage for a new era of Star Trek.
For Corvette fans, the end of this scene may be particularly gut-wrenching. Still, it's a great scene that pays homage to the Corvette.
6. "Animal House" (1978)
For a movie as original and fun as "Animal House," it's only fitting that the C1 Corvette was featured. John Belushi stars in the film that takes a glimpse at the wild lives of college students in the '60s. Hilarious scenes come one after another, cementing Animal House as an American staple — just like the Chevrolet Corvette.
5. "King of the Mountain" (1981)
This movie traces the story of a street racer who is trying to figure out what he wants from life. For a while, he lives content with the fact that he's "king of the mountain" — the best of a group of talented racers in town. Soon, however, his friends start to move on with their careers, leaving Steve (Harry Hamlin) to question the importance of what he's doing.
Later, he falls in love with a young singer and tries to introduce her to the world of street racing. It becomes clear that the street racing business is much too dangerous a prospect for her. Steve must choose between retaining his street racing title and love.
The 1967 Corvette coupe Steve drives in the movie is a tough-looking, street-savvy car, roaring down the streets with raw power — and a raw appearance. Corvette fans will love watching it fly across the screen.
4. "Boogie Nights" (1997)
Studded with stars like Burt Reynolds, Mark Wahlberg, Julianne Moore, Don Cheadle, John C. Reilly and Philip Seymour Hoffman, "Boogie Nights" was set to be a '90s classic. It also starred another American classic — the Chevrolet Corvette.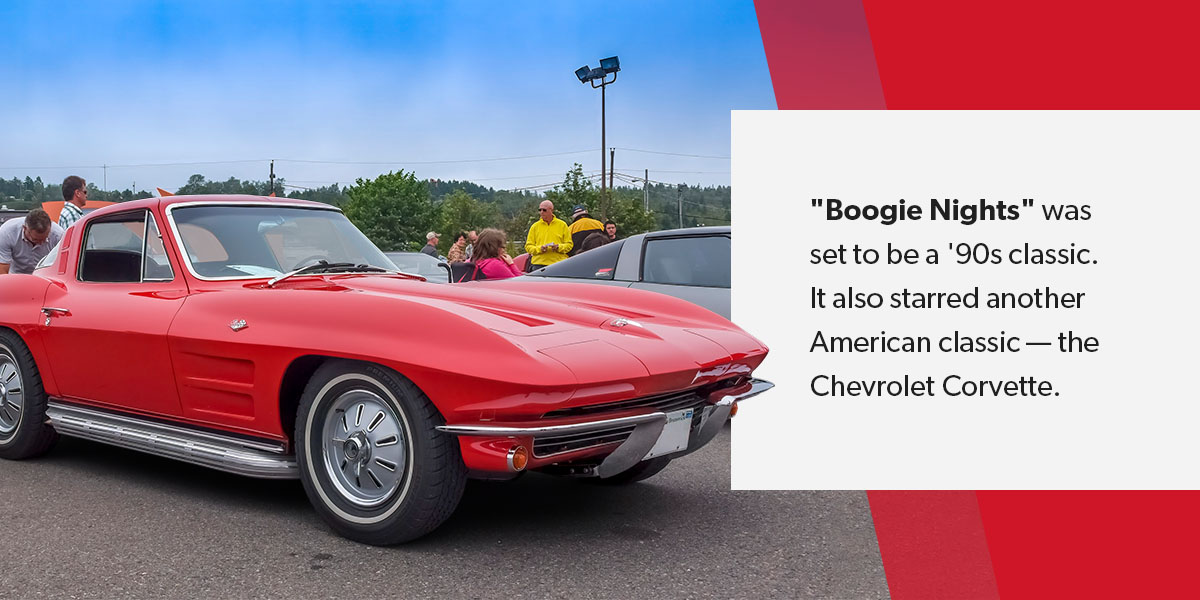 As young star Eddie Adams (Wahlberg) navigates the shadowy landscape of the adult film business, he becomes corrupted and drawn into drugs. As he declines, so does his 1977 Corvette — becoming increasingly worn-down, grimy and dull. It's an interesting parallel that makes this movie Corvette particularly integral to the story.
3. "Con Air" (1997)
With unparalleled action, a one-of-a-kind Nic Cage performance and a fateful scene with a Corvette, "Con Air" has it all. Cameron Poe (Cage) has been honorably discharged from the army. Soon after, he is given a 10-year prison sentence for protecting his wife from attackers and accidentally killing one of the perpetrators. Eight years later, Poe is paroled and heads back on a jet to see his wife and kid. The jet is also filled with other criminals, however — many of whom are being transported to a super-max prison.
As the plane takes off, chaos ensues and it becomes clear that the prisoners headed to the super-max prison are taking the plane over with the hopes to fly to another country to escape their sentences. One man stands in their way — Cameron Poe, who is dead-set on seeing his wife and daughter.
Corvette lovers may want to shield their eyes from one of the movie's final scenes. When the car is first introduced, it's in pristine condition — a beautiful 1967 model with blue paint and a black interior. The audience is able to admire it for a little while before it meets its ultimate demise.
2. "Kiss Me Deadly" (1955)
One of the most influential film noir movies of all time, "Kiss Me Deadly" follows Mike Hammer (Ralph Meeker), an LA private investigator who soon becomes wound up in a strange mystery after picking up a female hitchhiker.
Apart from being extremely impactful on the film industry, "Kiss Me Deadly" also gave us one of the most memorable Corvette appearances — a C1 that was one of the earliest Corvette appearances in film. It was the perfect vehicle to include in a film so lasting and gripping as "Kiss Me Deadly."
1. "Corvette Summer" (1978)
At the top of the list sits "Corvette Summer" — a movie that centralized its plot around the classic car and even included its name in the title. The movie stars Mark Hamill a year after he made his breakthrough in "Star Wars." It's a familiar '70s classic with a basic plotline — when a California teenager gets his prized Corvette Stingray stolen from him, he spends the summer tracking it down. Along the way, he meets a girl (Annie Potts) and ends up in Las Vegas to take back his car.
In "Corvette Summer," we get one of the most souped-up Corvettes ever, with wild bodywork, a unique paint job and right-hand drive. The film features real action and one particularly memorable scene with the Corvette going up against a Trans Am.
Though it may not have lived up to the unrivaled success of "Star Wars," "Corvette Summer" is a fun movie that gives the audience a glimpse into teenage life and what we learn along the way.
Create a Screen-Worthy Corvette With Top Flight Automotive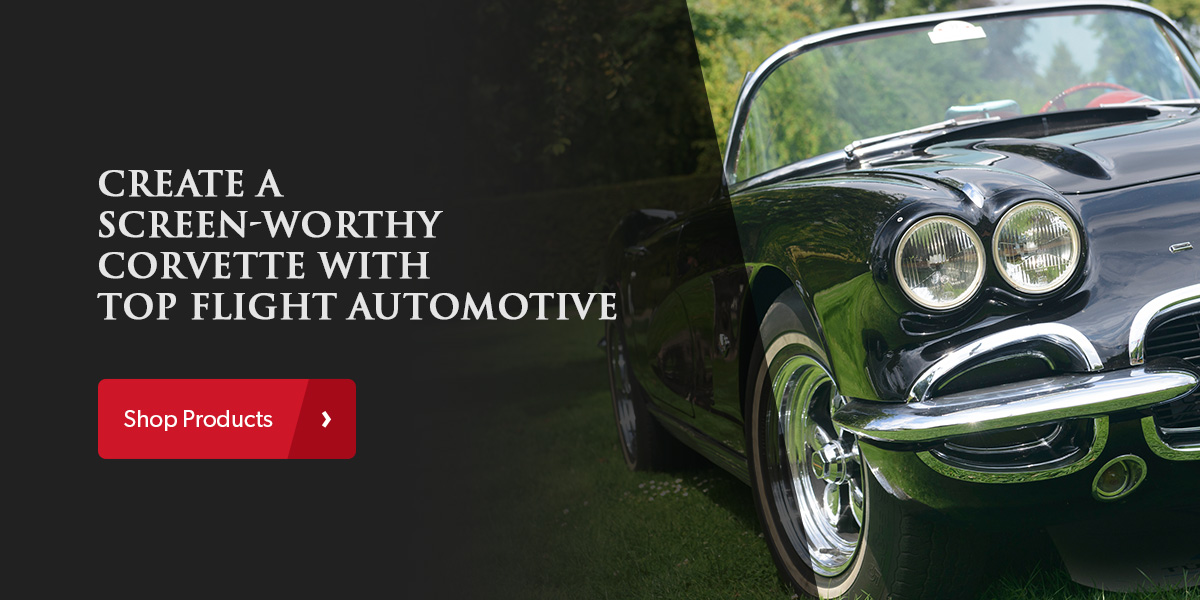 The Corvette movies list is a large one — these are just some that have been the favorites of movie and Corvette fans alike. As you watch these films, you could be inspired to restore your Corvette to its former flashy appearance or even improve on the original. To do this, it's important to find an experienced, reliable Corvette parts provider.
Top Flight Automotive has a vast selection of Corvette parts and products you can browse from the convenience of your own home. If you have any questions, you can talk to our experienced sales staff, and we'll help you find what you need — we speak fluent Corvette! Shop online today.