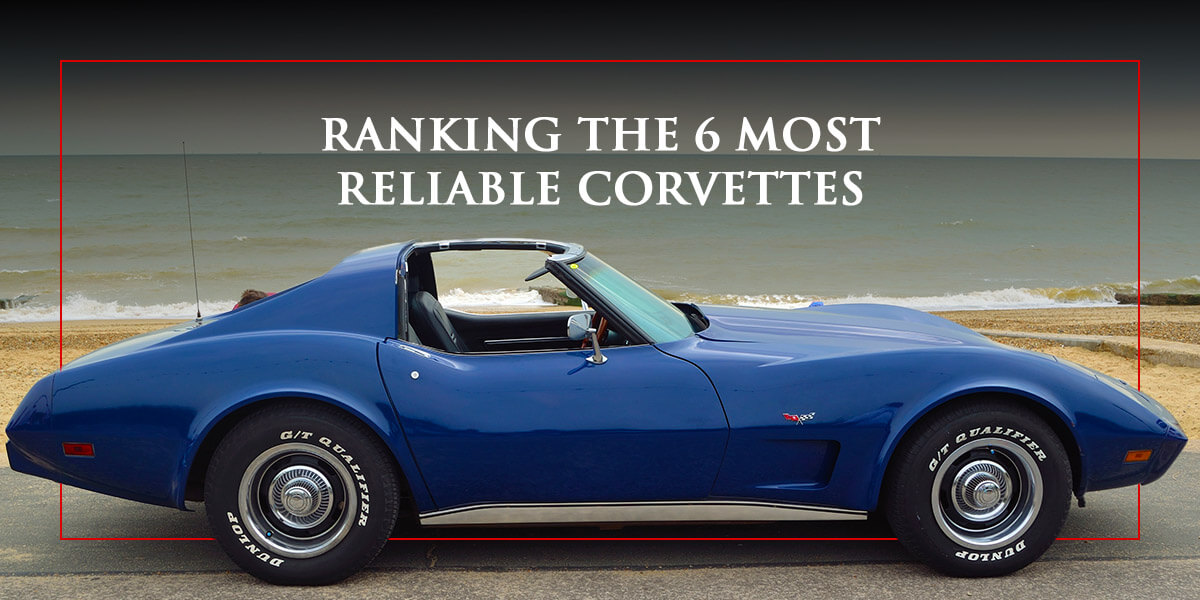 The Corvette has seen many different styles and upgrades over its years of production. Some of these have vastly improved the car's operations and performance, while others were minor and only added slight changes to the Corvette's appearance. And some changes, with a few tweaks to the engine or drivetrain, create some of the most reliable Corvettes of all time.
Whether you're in the market for one or simply curious about the history of Corvettes, it can be helpful to consider the most reliable Corvette years and what they offered consumers. In this article, we'll take a look at Corvette reliability by year and see which model stands above the rest.
The 6 Most Reliable Corvettes By Year
Some Corvettes emphasized extreme performance or looked to create an attractive exterior, and others strived to be the most sound, reliable Corvettes ever. These were lasting models that satisfied customers for a long time. If you're in the market for a classic, you may want to take a look at these most reliable Corvettes:
1. 1956 Corvette
Although it may not match the reliability of today's Corvettes, the 1956 model was an impressive addition to the lineup, as it smoothed over many of the issues of the previous design. Designers were determined to make the Corvette dependable and set out to make the vehicle better than it ever had been. This year also saw the introduction of the small block V8 and 3-speed transmission. The new model also had a better clutch and an all-new rear-differential.
Critics of the previous model who had railed on the Corvette's weaknesses were now impressed with improvements. The 1956 Corvette began changing the narrative and set the vehicle on a path toward massive success.
2. 2009 ZR1
The 2009 ZR1 is one of the most versatile Corvettes ever made. It has the ability to top out at outrageous speeds and yet still remains a great car for the morning commuter. Its sound build mixed with its unmatched performance standards makes this Corvette model extremely reliable.
3. 1990 ZR1
The 1990 ZR1 was notorious for its endurance — it set various world records, including one in which the Corvette ran for 5,000 miles at 279.5 miles per hour. It's a wildly impressive stat that goes to show just how reliable this Corvette was.
4. 2019 ZR1
After years of tweaks, designers have found ways to make the Corvette more reliable than ever. The 2019 Corvette is a product of all of the knowledge gained from decades of evolution. It offers a fiercely powerful Corvette, with a supercharged 6.2-liter V8, it produces 755 horsepower and tops out at over 210 miles per hour.
Aside from its impressive performance, it also has the benefits of five decades of engine tweaking behind it, making the 2019 Corvette a great vehicle you can depend on.
5. 2020 Corvette
Fast, flashy and dependable, the 2020 Corvette is the modern, reliable Corvette. Just as the 2019 ZR1 made use of years of experience, the 2020 is a model that includes all of the best features of the Corvette and then some.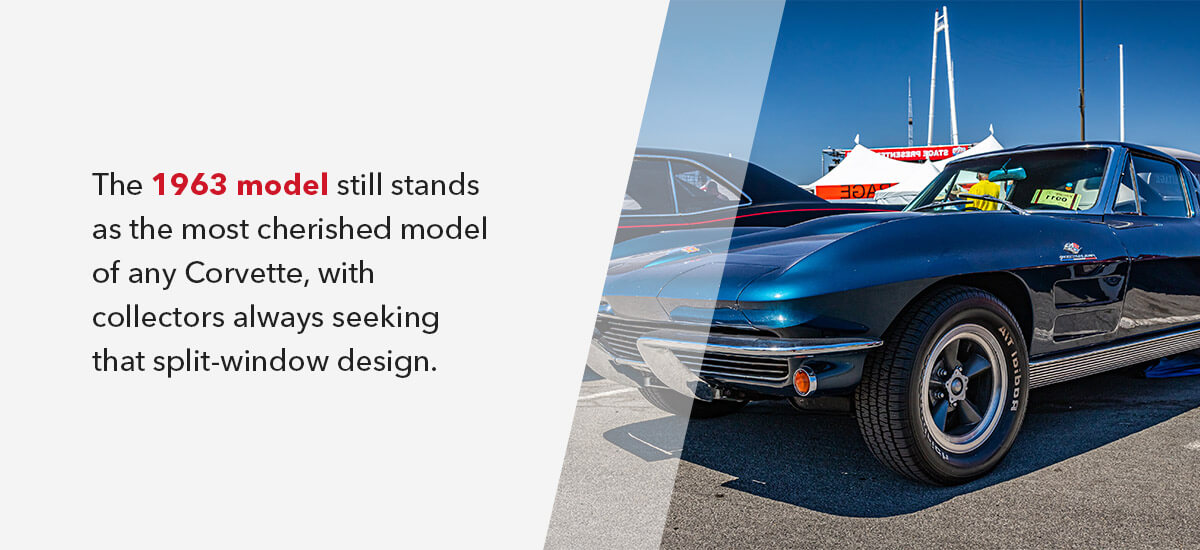 6. 1963 Corvette
For a car made over six decades ago, you might not expect it to be on the list of the most reliable Corvettes. However, when considering the 1963 Corvette's designs, operations and drivability, it stands as one of the most reliable Corvettes of all time.
The 1963 Corvette is a marvel to look at, featuring the hand-drawn, crisp designs of Bill Mitchell and Peter Brock. Its front end was shark-like, while the back end tapered down to the iconic split window, a characteristic that makes the 1963 Corvette so sought-after.
Along with the design, the 1963 Corvette also had a brand new chassis. Its independent suspension made it both great for racing and causal drives through the neighborhood. With a number of tweaks to the drum breaks, wheel and suspension, the 1963 Corvette has become nearly immortal in auto history.
This model still stands as the most cherished model of any Corvette, with collectors always seeking that split-window design.
What Is the Most Reliable Corvette?
The 1963 Corvette is widely regarded as the most reliable Corvette of all time. Much of the reliability comes down to its reuse of the transmission offerings from the 1962 Corvette, which were already well known for their dependability, especially in regards to the 4-speed manual.
While the 1963 Corvette borrowed components from the previous generation, several enhancements made this vehicle more reliable than its predecessor. Its steering and maneuverability were improved, as well as its stopping abilities. Its 300-horsepower engine also produced additional power with a larger four-barrel carburetor and larger intake valves and exhaust manifold.
This combination of the best of old and new technology brought a high level of consistency, proving the 63's mechanical reliability.
Many also view it as the most reliable Corvette due to the vehicle's staying power — the car becomes more and more valuable each year as collectors seek its unique design and styling. After more than half a century, it still remains vastly popular.
Still, others might favor the newer models, which offer the advantages of making years of tweaks and upgrades for a more reliable Corvette than ever. In this sense, the newest Corvettes are likely the most reliable and will last for a long time.
Many Corvettes are reliable — it's just a matter of figuring out which one suits your specific needs. If you already have a classic Corvette, you may be looking for ways to restore or add on to extend its longevity. Finding a reliable parts provider can be the first step toward improving your Corvette.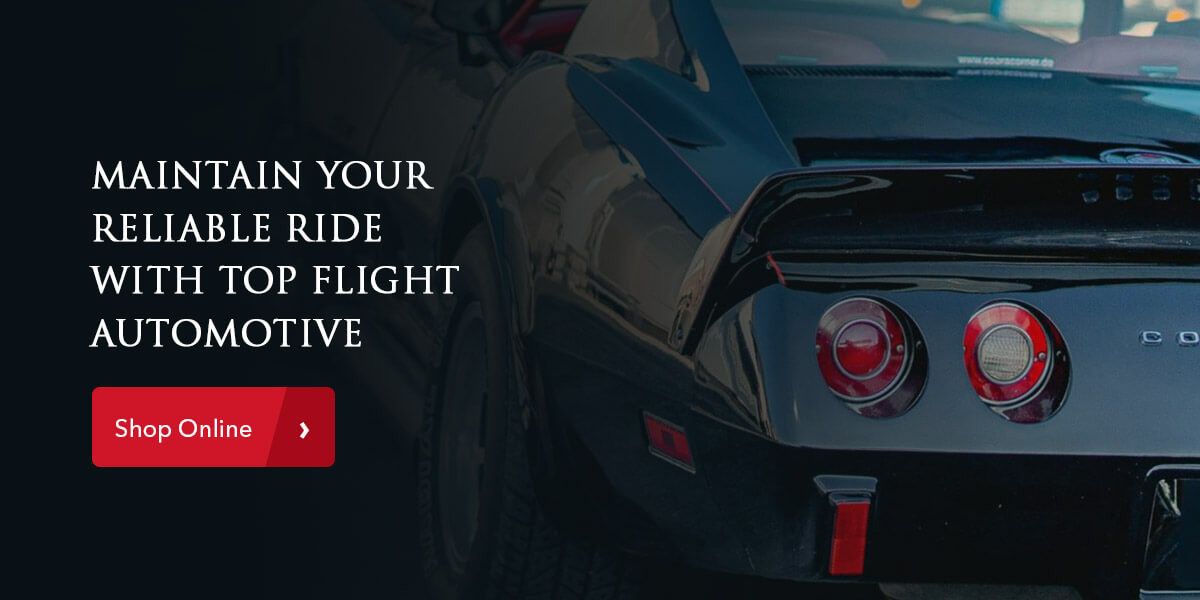 Maintain Your Reliable Ride With Top Flight Automotive
Top Flight Automotive is your place for Corvette parts and tools. As part of the Extra Mile Brands family of companies, which has over 45 years of experience in Corvette, you know you're getting industry expertise and quality. You'll receive benefits like convenience, quality parts and unmatched experience:
Convenience: At Top Flight Automotive, we offer a large selection of Corvette parts and tools in one convenient location. You can browse products from the convenience of your home and search for what you need through various filters to make it as easy as possible. If you need help finding what you want, you can always talk with one of our experienced sales associates.
Quality parts: We make sure everything we offer our customers is lasting and reliable. When you're looking for a specific part for your Corvette, you want to make sure that it's something you can rely on. Shopping with Top Flight Automotive can give you confidence that what you buy is something that will last years to come.
Experience: Our team at Top Flight Automotive has decades of combined experience in the Corvette industry. Whether you have a question about a specific project or need help finding a certain product, we can help you solve the problem and make your project go smoothly.
Though finding a reliable Corvette is a part of the process, you also need the right parts and tools to extend your vehicle's life. Top Flight Automotive can help. Shop online today!