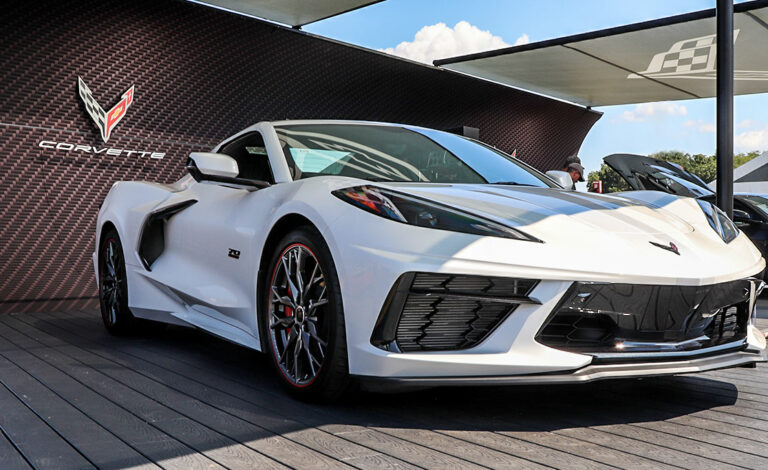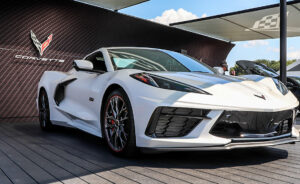 This year's 40th Anniversary Corvettes at Carlisle event was the largest Corvettes at Carlisle ever!  With 2,926 Corvettes on the Fun Field and hundreds more in the surrounding parking areas, an example of almost every model in every color was present for all to see.
One of the largest and most attended displays on the Midway was Team Chevrolet who had several viewing areas arranged to allow for up close viewing of the 2023 70th Anniversary Z06 Corvette.  Whether you wanted to see a complete car along with available options or you were interested in seeing a cutaway version, the option was there for attendees to see.  GM Master Technician Paul Koerner and his Corvette Mechanic team was also there to interact with the crowds and hold seminars.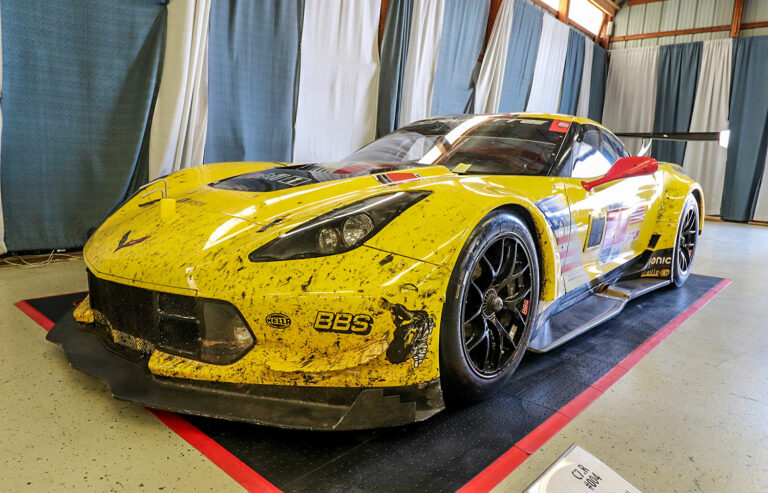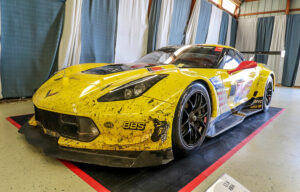 For the Corvette Racing fans in attendance, a retired racer display was on hand.  This year's Chip's Choice exhibit featured six Pratt and Miller Factory Racing Corvettes—one of which still had track dirt on it!  This collec­tion features some of the most winningest Corvettes over the past racing seasons driven by names like Earnhardt, Earnhardt Jr., Magnussen, Garcia, and Pilgrim.  As an added bit of fun, retired Corvette Racing Crew Chief, Dan Binks, was also on hand for autographs and conversation.
Additional displays included a 50th Anniversary spotlight on the 1972 Corvette and a 35th Anniversary gathering of various Callaway Corvettes.  As always, the NCRS and NCCC were in attendance, with each having a "best of the best" exhibit housed in oversized tents.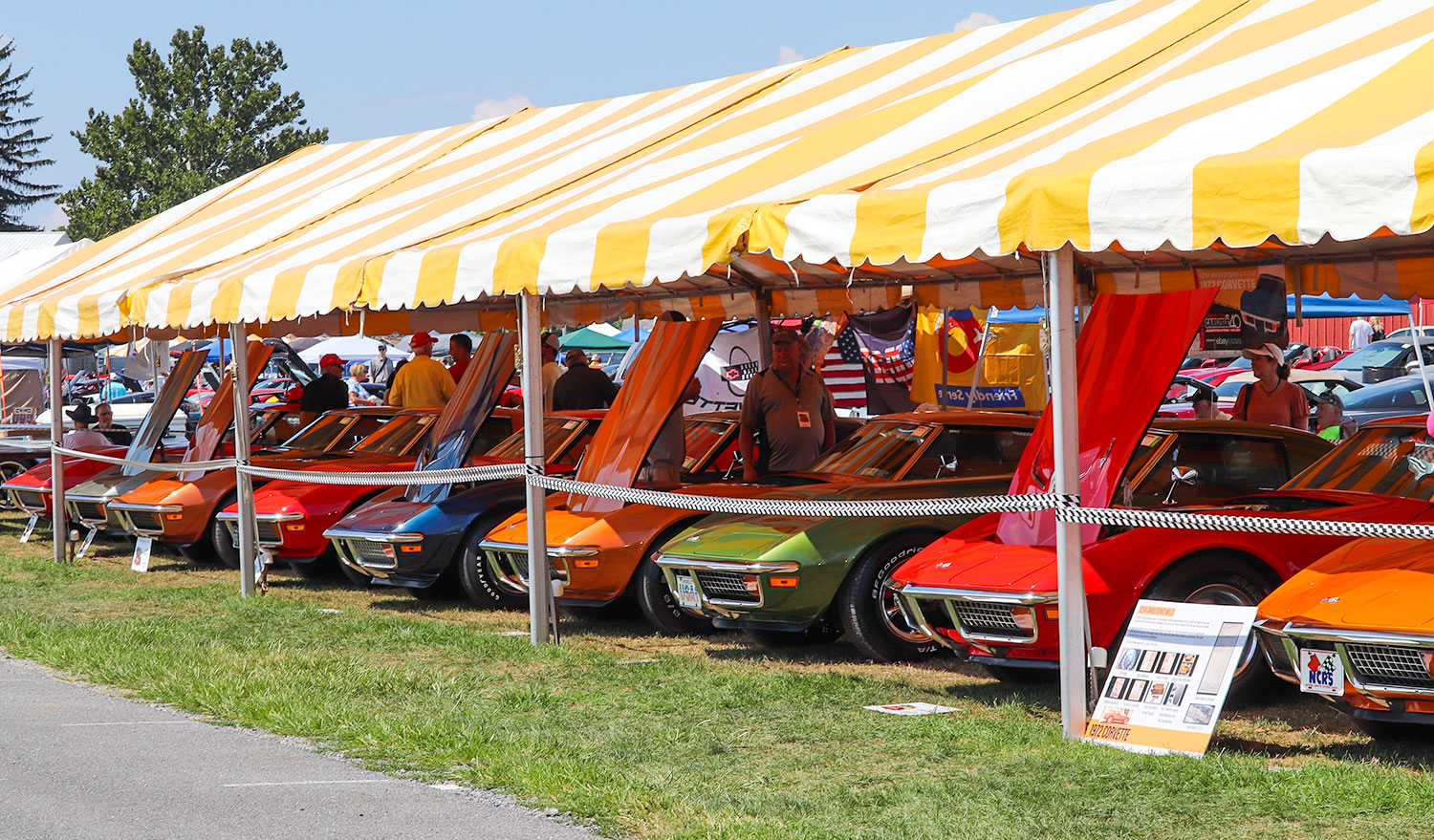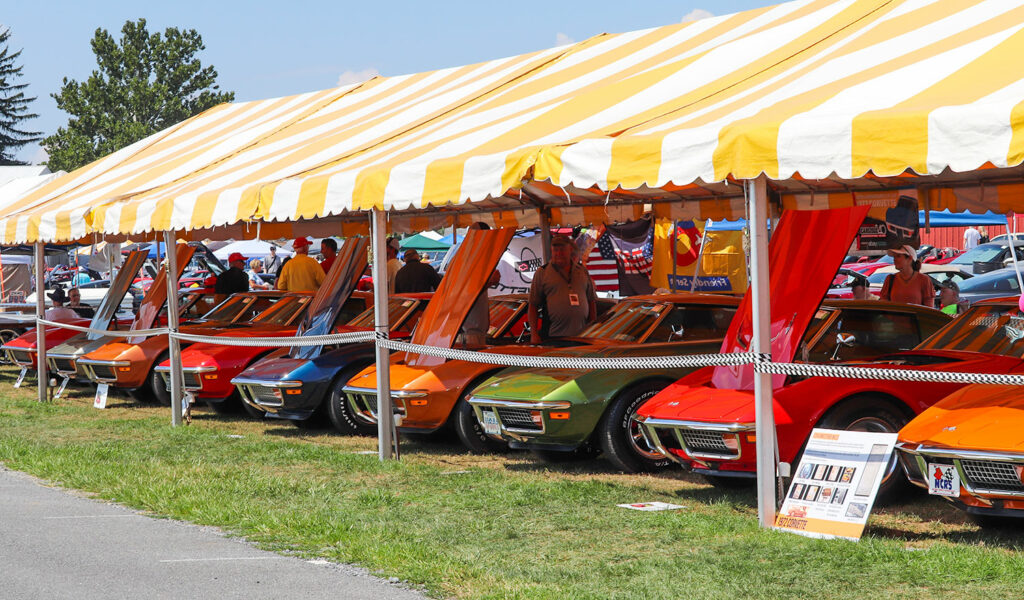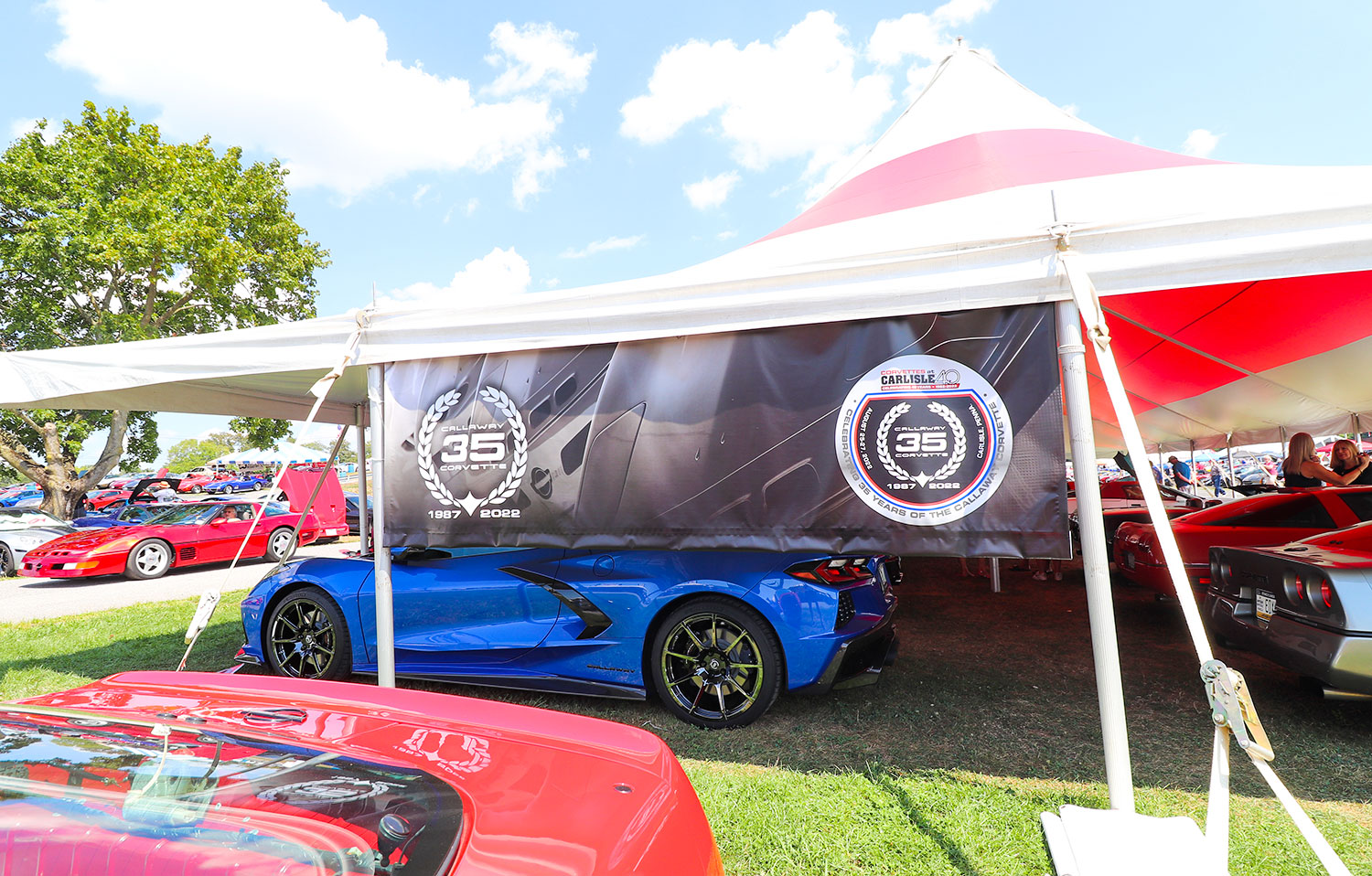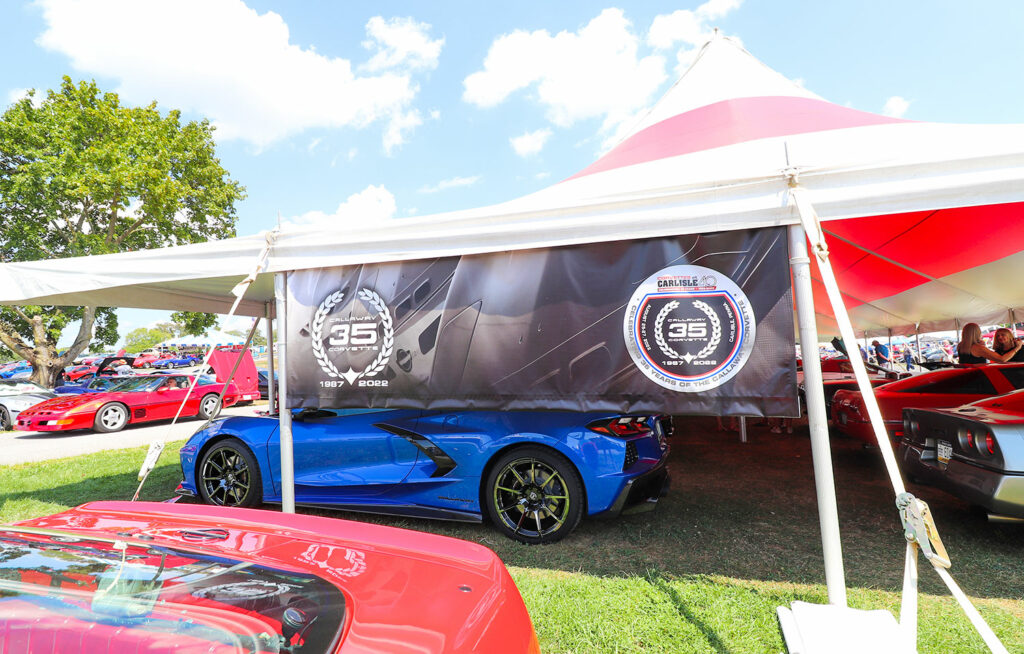 Never fear!
Your annual favorites such as the downtown Carlisle parade, rolling exhaust contest, autocross fun laps, and Celebrity Choice awards all returned, making the Corvettes at Carlisle weekend experience complete.