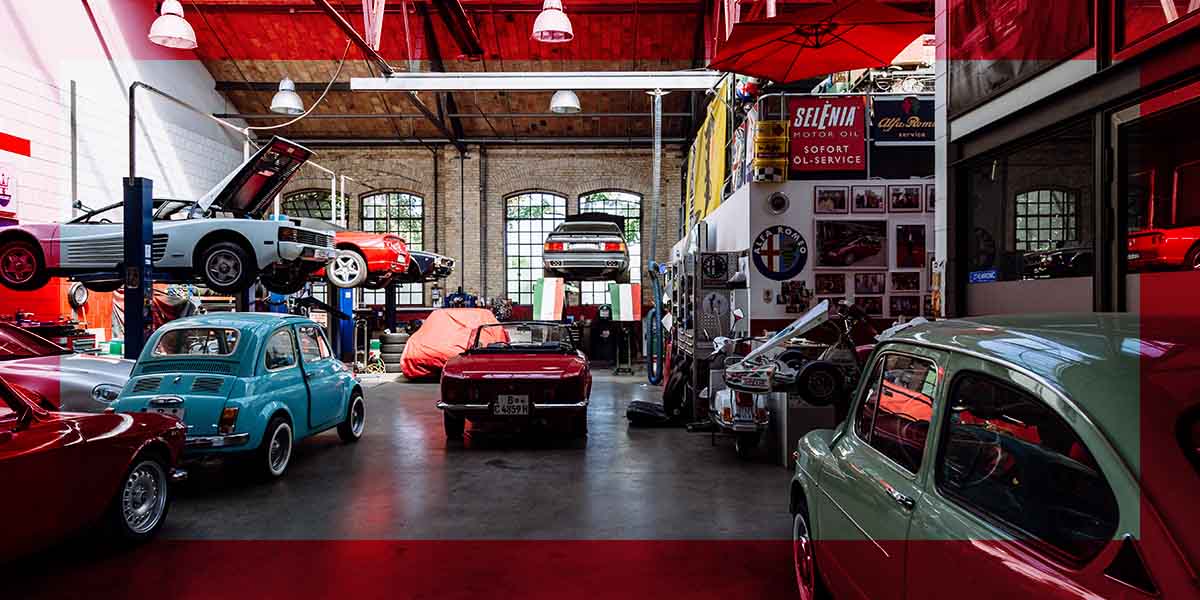 Profitable businesses grow from an intersection of expertise and passion. The automotive industry has led to various side businesses, pastimes and hobbies. Classic car aficionados devote significant time and money to attending car shows, buying collectibles and engaging with their favorite makes and models in other ways.
If you're a classic car enthusiast, your interest in and knowledge of classic cars could give you an advantage in certain business ventures. You can start a classic car business to fill a specific need, attract other enthusiasts in your niche and generate some extra income, all based on your love of cars. Gather car-related business ideas and start planning your dream business.
9 Ways to Turn Your Love of Classic Cars Into a Business
Finding a way to turn your passion for vintage cars into a business can be a dream come true. Check out these classic car business ideas for some inspiration:
1. Offer Classic Car Washes and Detailing
People in the classic car industry know the value of their vehicles. Whether or not they're considering ever reselling their car, classic vehicle enthusiasts are willing to go the extra mile to ensure every part of their car is in top condition. That's why a classic car wash and detailing service is such a great car-related business idea.
Washing and detailing a vintage car to showroom condition requires additional care. From vacuuming and wiping down glass and seats to providing custom restoration, you can offer a range of high-caliber services that ensure every component is at its best. With your understanding of how to protect a Mustang's exterior or keep a Corvette's interior flawless, you can provide top-of-the-line classic car detailing and washing for your clients.
2. Rent Vintage Cars
With the classic car market growing steadily, more people are interested in owning a vintage vehicle. Others are interested in renting a vintage car for an anniversary, vacation or wedding. Renting vintage cars for special occasions can be a lucrative way to earn extra income from a beloved car.
Some people may prefer to acquire a franchise of an existing car rental company, while another option would be to start your own independent business. You could also create an online platform where other classic car enthusiasts can rent out their vehicles for such events.
3. Create a Vintage Car Blog or Tutorials
One of the more technologically advanced automobile business ideas is starting a vintage car blog or creating video tutorials about classic car repairs or upgrades. Creating vintage car content is a great way to connect with other car enthusiasts and share your knowledge. Whether you share historical details about different models or make videos about installing different parts, you can find an audience among other car enthusiasts.
To start a blog or create videos, you'll need to practice writing and have the right equipment like a computer, cameras and lighting. There are several ways to generate revenue from your content, including selling ad space, incorporating endorsements for specific products or offering subscriptions to your viewers.
4. Provide Classic Car Storage
Vintage car storage can be highly lucrative, especially in colder climates where car owners want to protect their vehicles from the elements. With a classic car storage facility, you can provide temperature-controlled indoor storage for peoples' prized vehicles. If you offer adequate services, you could become indispensable to your customers.
To start a car storage company, you'll need to purchase a vacant self-storage facility, warehouse or other industrial building. You'll likely need to invest in marketing, including networking at automotive clubs or companies that deal with vintage cars. Maintaining a safe facility with features like security camera systems and having insurance for your storage company are also vital.
5. Repair and Restore Classic Cars
If you're looking for luxury car business ideas that let you get under the hood, a repair and restoration company could be for you. Classic car owners often spend a significant amount to get the best restoration possible for their prized possession. Repairing and restoring classic cars requires a high-level background in mechanics and vintage car components. If you've got these skills or know technicians who do, you could be well on your way to starting a profitable classic car business.
It's critical to ensure you and your mechanics are well-versed in vintage car restoration. You might benefit from receiving training from a certified auto restoration expert. Once you and your team have the skills for vintage car restoration, license your shop and acquire the necessary tools.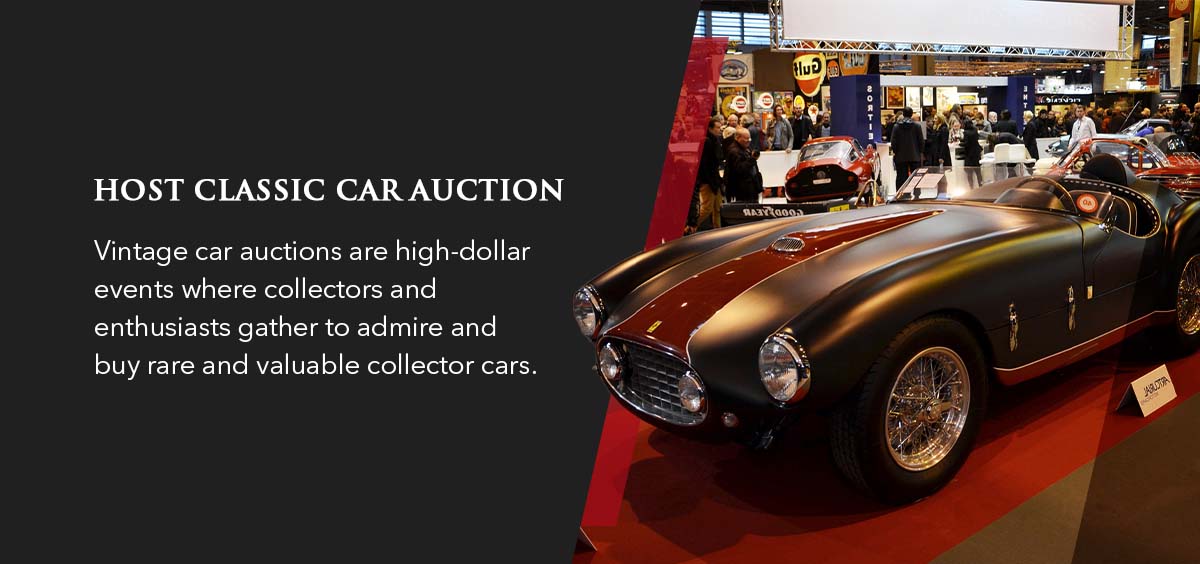 6. Host Classic Car Auctions
Vintage car auctions are high-dollar events where collectors and enthusiasts gather to admire and buy rare and valuable collector cars. Hosting a classic car auction requires a significant amount of planning and networking. These events are advertised far in advance and need plenty of people interested in buying or selling luxury, exotic or vintage cars.
To get started with classic car auctions, attend several auctions and shows to learn how they're run and meet other vintage car enthusiasts. You'll need a solid network of people who want to sell their vehicles and others who are interested in buying and don't mind paying top dollar. An auction's fast, high-stakes environment demands a level head and quick thinking, so this automobile business idea might require a special touch.
7. Flip and Resell Vintage Cars
Classic vehicles require regular maintenance to keep them in mint condition. Vintage car owners may not always have the expertise or mechanical knowledge to maintain their vehicles properly. If you understand what it takes to restore and repair these cars, you could buy vehicles to flip and resell. This business idea could potentially run a significant profit, especially if you can find classic cars that are in poor condition for cheap, fix them up and sell them at a profit.
These rules for buying vintage Mustangs and guidelines for buying classic Corvettes can be a starting point for helping you determine what you're looking for in a vintage car to flip. Once you've purchased a vehicle, get started on your restoration. Having high-quality vintage car parts is crucial for making your restoration as close to the original as possible.
8. Organize Classic Car Shows
Vintage car shows are popular across the United States, sometimes drawing crowds of thousands of people. Classic car owners, enthusiasts and friends all show up to these events to admire the vehicles, talk shop and share their appreciation for classic or out-of-production cars. Organizing a classic car show in your city is one way to get involved in the classic car community and create an event for everyone to enjoy.
Consider what vendors or partners you may want to include in the car show. These events often feature booths from local auto shops, dealers, journalists and other groups. Refreshments, a parade and homemade arts and crafts may also help draw a crowd.
9. Open a Classic Car Enthusiasts Club
A car club is a community of automobile enthusiasts who share their passion for vintage vehicles. A classic car enthusiasts club allows people to enjoy the benefits of owning a vintage vehicle without the responsibilities like maintenance, repairs or insurance. Members can even book classic cars for a set period, like an hour or a weekend. You can make a profit by requiring membership fees for inclusion in the club.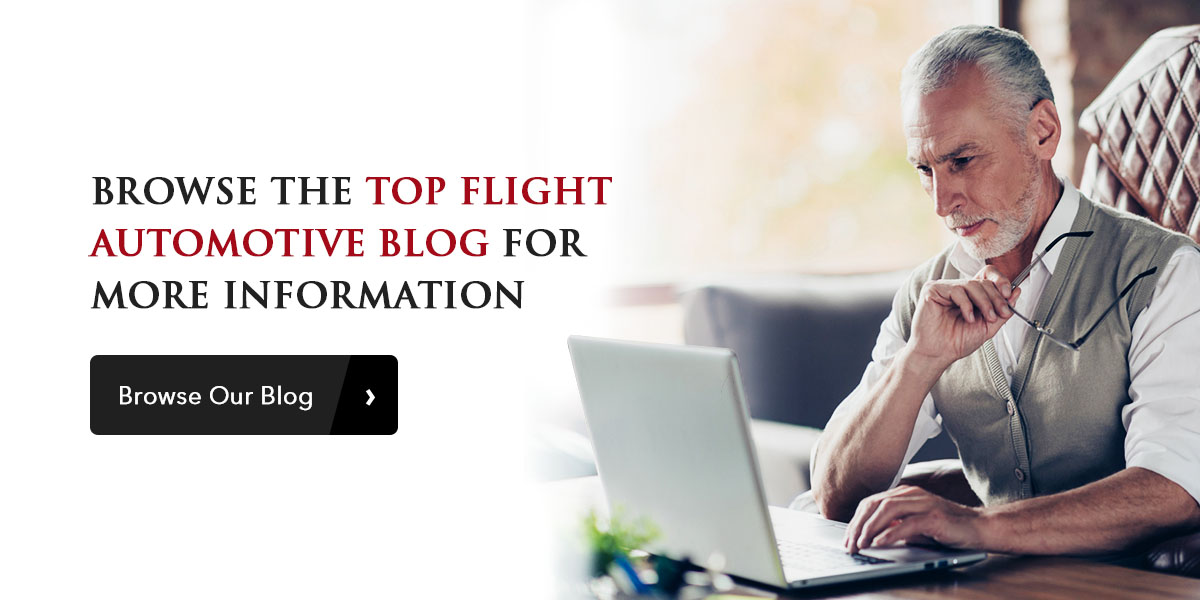 Browse the Top Flight Automotive Blog for More Information
When you need OE-correct reproduction parts for your classic car repair or restoration, turn to Top Flight Automotive. We offer classic car parts for Corvettes, Camaros, Mustangs, Challengers and many other makes and models. Our interior components and parts meet or exceed original specifications, so you can find the quality restoration products you need.
Top Flight Automotive is your one-stop shop for classic car parts, with same-day shipping for most orders and reasonable prices. Our sales team also has over 175 years of combined experience in the automotive industry, so we can help you find the right products for your vehicle. Check out our blog for more articles on classic cars and their modifications, history, performance and more.