Another Spring Carlisle has brought miles of smiles to Central Pennsylvania!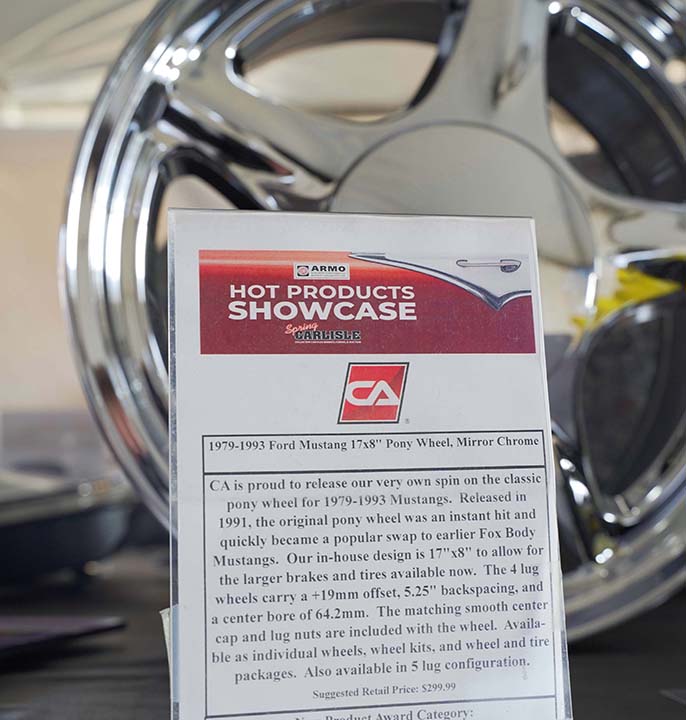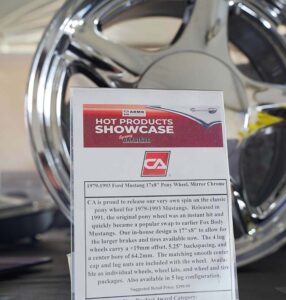 If you've ever had the pleasure of attending Spring Carlisle in the past, you probably remember the several layers of clothing that you had to wear and how the wind blew right through every single one of those layers.  Well, that's not what happened this year!  Top Flight Automotive had the pleasure of walking the grounds in the sunshine with temperatures climbing into the 80s—and there were thousands of people in attendance to enjoy the event.
One of our first stops was at the ARMO Hot Products Showcase tent.  ARMO, the Automotive Restoration Market Organization, is the SEMA council whose mission is to preserve and promote the automotive restoration industry.  This display features the newest and most sought-after restoration products for many different makes and models.  Since we have quite an interest in that area, we stopped in and voted for our favorite pieces in categories such as Interior, People's Choice, and Drivetrain/Brakes/Suspension/Wheels/Tires.

The Car Corral truly shined with a variety of different automobiles.  A 1968 Ford Mustang Convertible from Hawaii was in attendance showing off its ALOHA license plate.  A 1964 Chevrolet Corvette Coupe that was restored by a former NCRS judge was for sale—and sold for a cool $88,000.  A 1969 Dodge Charger Resto-Mod that was finished in a two-stage red paint with metallic charcoal highlights that also featured a Chrysler 727 Automatic transmission under the hood was also on hand with many more on display.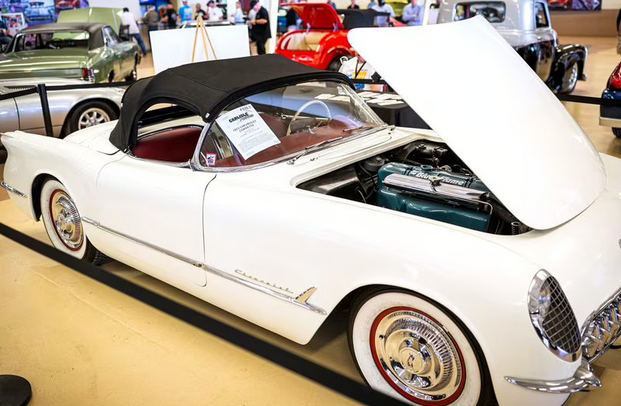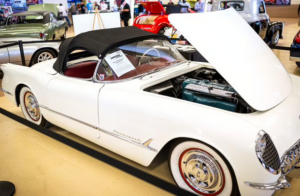 The Collector Car Auction at the Carlisle Expo Center was the scene of a record-setting $300,000 bid!  That winning bid was on an extremely rare 1953 Chevrolet Corvette with serial number 100.  This Corvette is from the first-year production of only 300 that were built that year.  Available in Polo White exterior with Sportsman Red interior only, it also had a 235 (3.9 L) cubic inch inline 6-cylinder Blue Flame 150 horsepower engine with a 2-speed Powerglide automatic transmission.  What a beauty!!
But we haven't even touched on what makes Spring Carlisle so special!  Spring Carlisle is first and foremost an automotive flea market.  You can find pretty much anything you could ever need for your car, sometimes N.O.S. or sometimes used and rusty, but there's a fine chance that you'll find it.  Plus, you can find universal use nuts, bolts, mallets, and wire brushes along with road signs, gas station pumps, and so much more!
In short, Spring Carlisle was the incredible experience that it always is—with no gloves required!