The first weekend of September is known to all in the US as Labor Day Weekend but for vintage race fans, it is also known as the Lime Rock Historic Festival Weekend. As the event celebrated its 40th anniversary, it also changed things up a little by having Corvette sponsor it this year.
Why is that significant enough to warrant mention here on our Flight Log, you might ask? Because, in addition to Corvette sponsoring the event, there was a first-of-its-kind gathering of Corvette Concept Cars in attendance! The cars assembled at Lime Rock were straight from the garages of private collectors and museums that thought the group display would be an amazing sight to see.
They were absolutely correct! Attendees were fortunate enough to be welcomed into two large tents to walk amidst a dozen and a half Corvettes that don't often get displayed—let alone in a cohesive display together!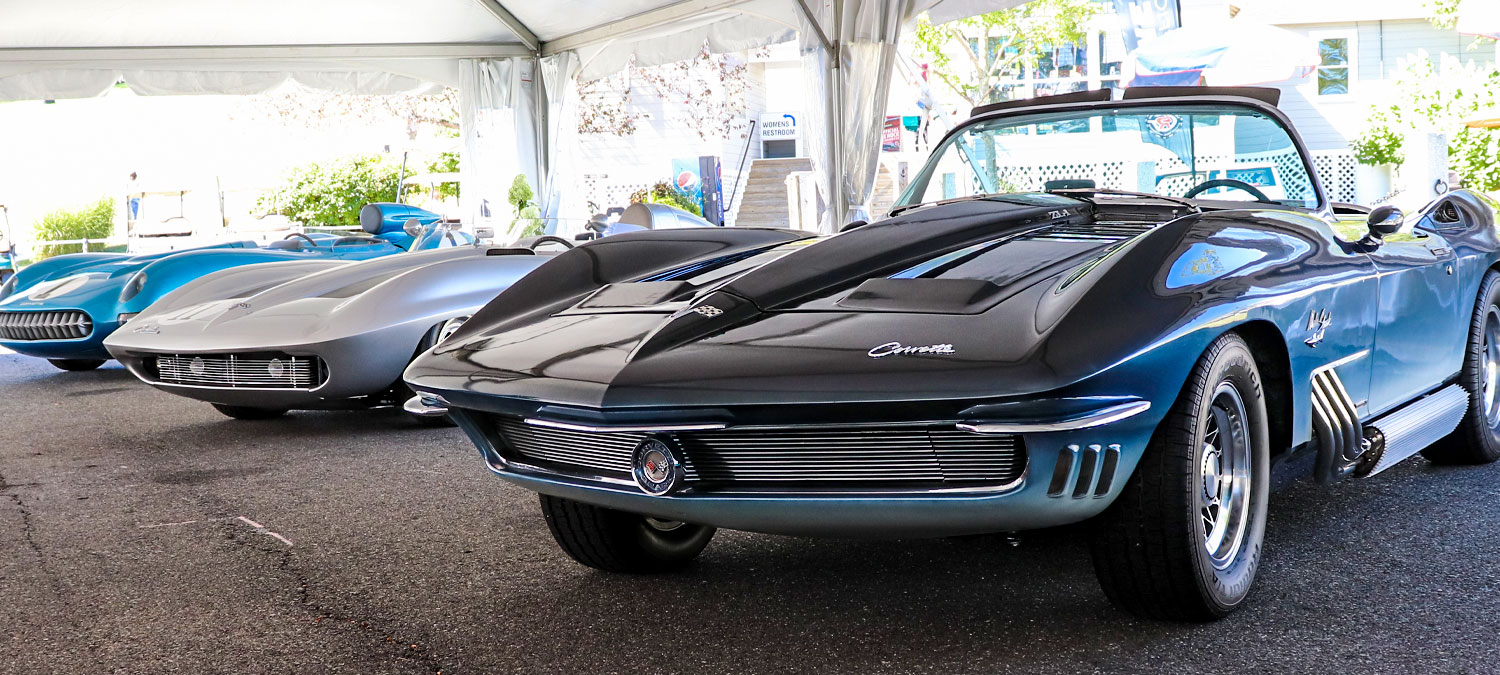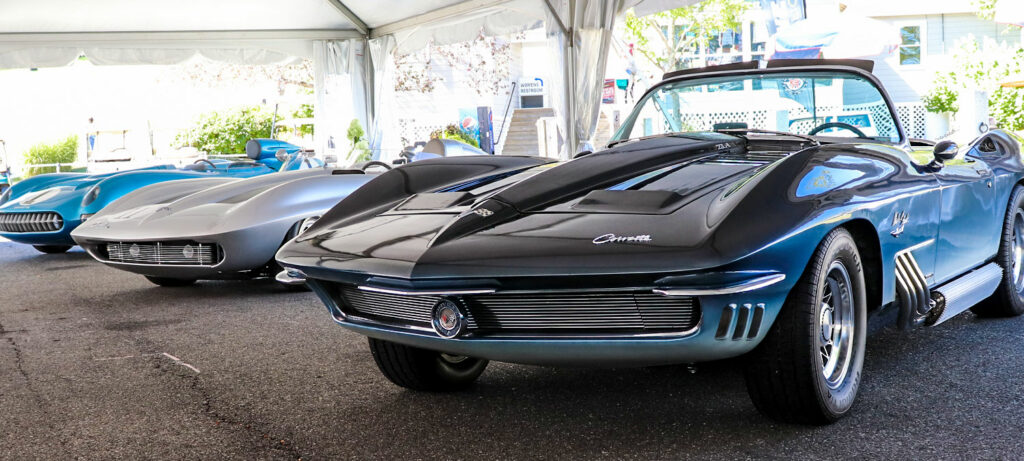 Concept Cars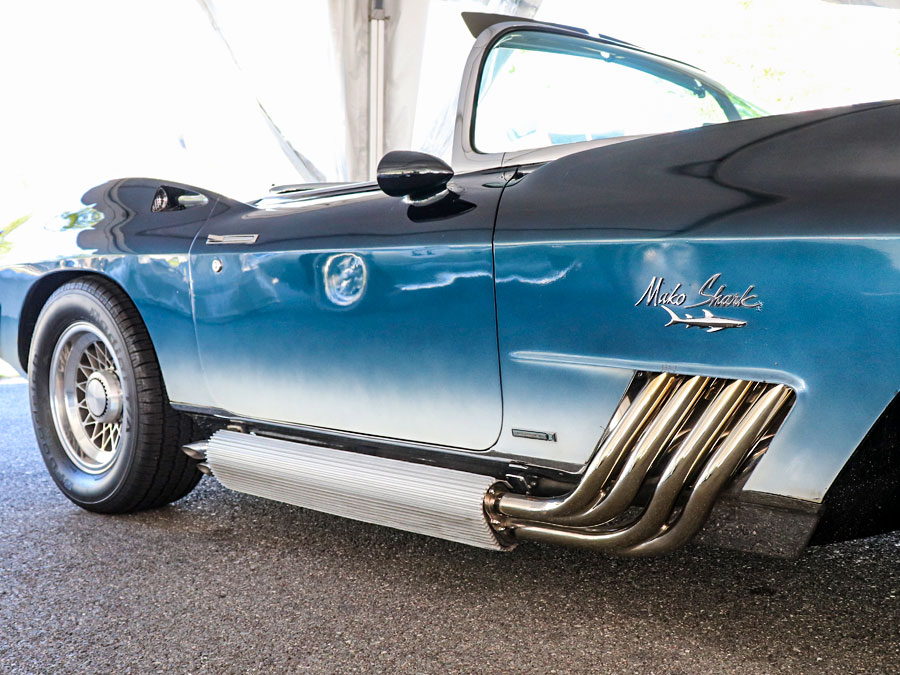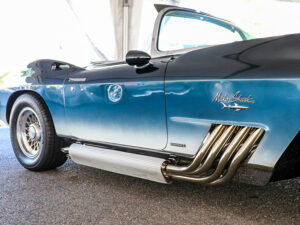 Amongst the concept cars present was none other than the 1961 Corvette Mako Shark! All Corvette lovers have seen pictures of it but to see it in person was a whole other experience. The iridescent ocean blue that fades to white truly embodies the feel of the Mako. Add in the "gills" and sleek shape and you have a shark sitting right in front of you!
The 1968 Astro II (XP-880) was a concept car that featured a mid-engine placement long before the C8 was on the drawing board. It has actually been remarked that the Astro II design flaunted a number of other features that aren't far off the design of the production C8.
It served to be an interesting comparison having both cars at the park together.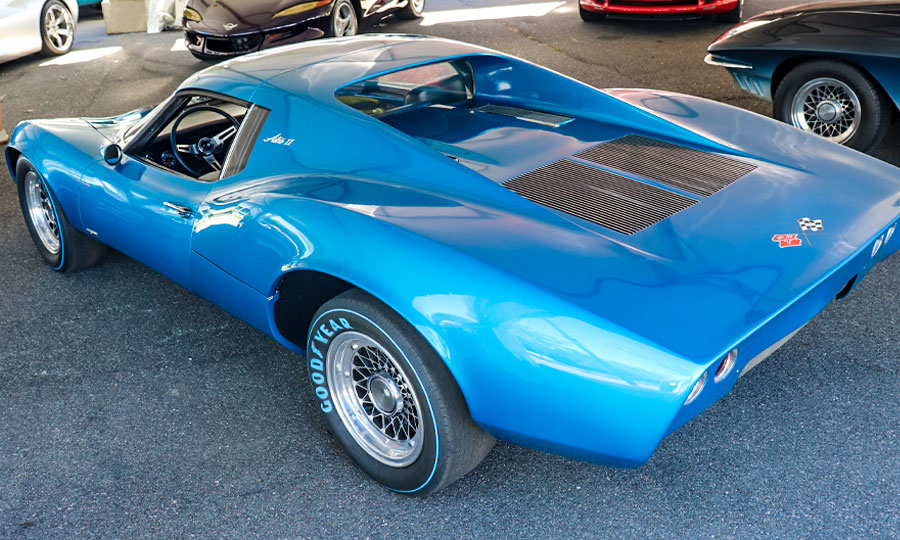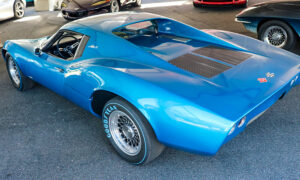 Another automobile that many have seen in photos but not in person is the 1969 Corvette Manta Ray. Though similar to the Mako Shark II in its overall layout, the Manta Ray actually comes across as being more sinister in appearance. Featuring more prominent side exhaust pipes and fixed headlights that angled into the nose of the car, the Manta Ray also had a tiny rear window and controls that had been moved to the center console (once again like a precursor of the C8). This car actually makes you reevaluate whether a shark or ray is scarier—all while standing on dry land!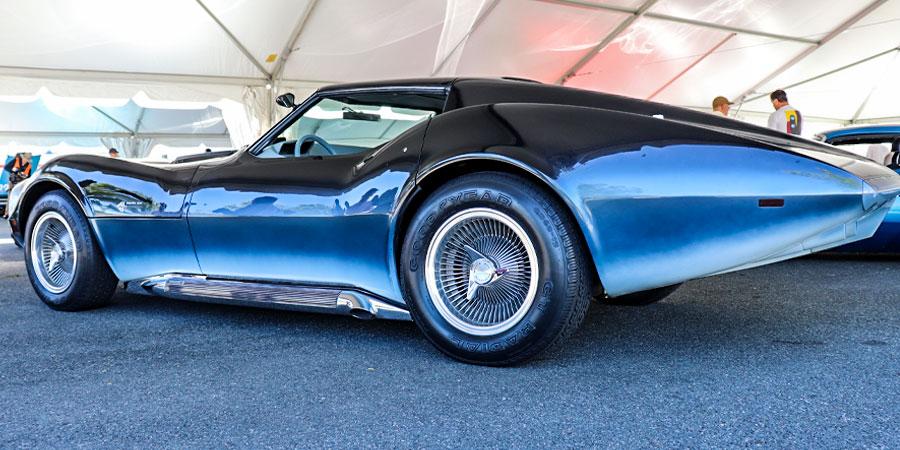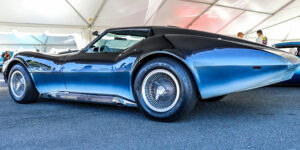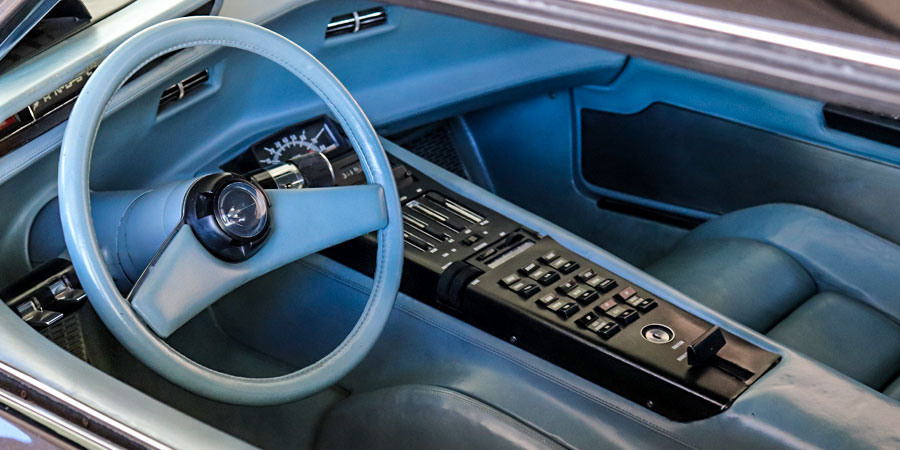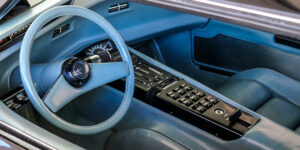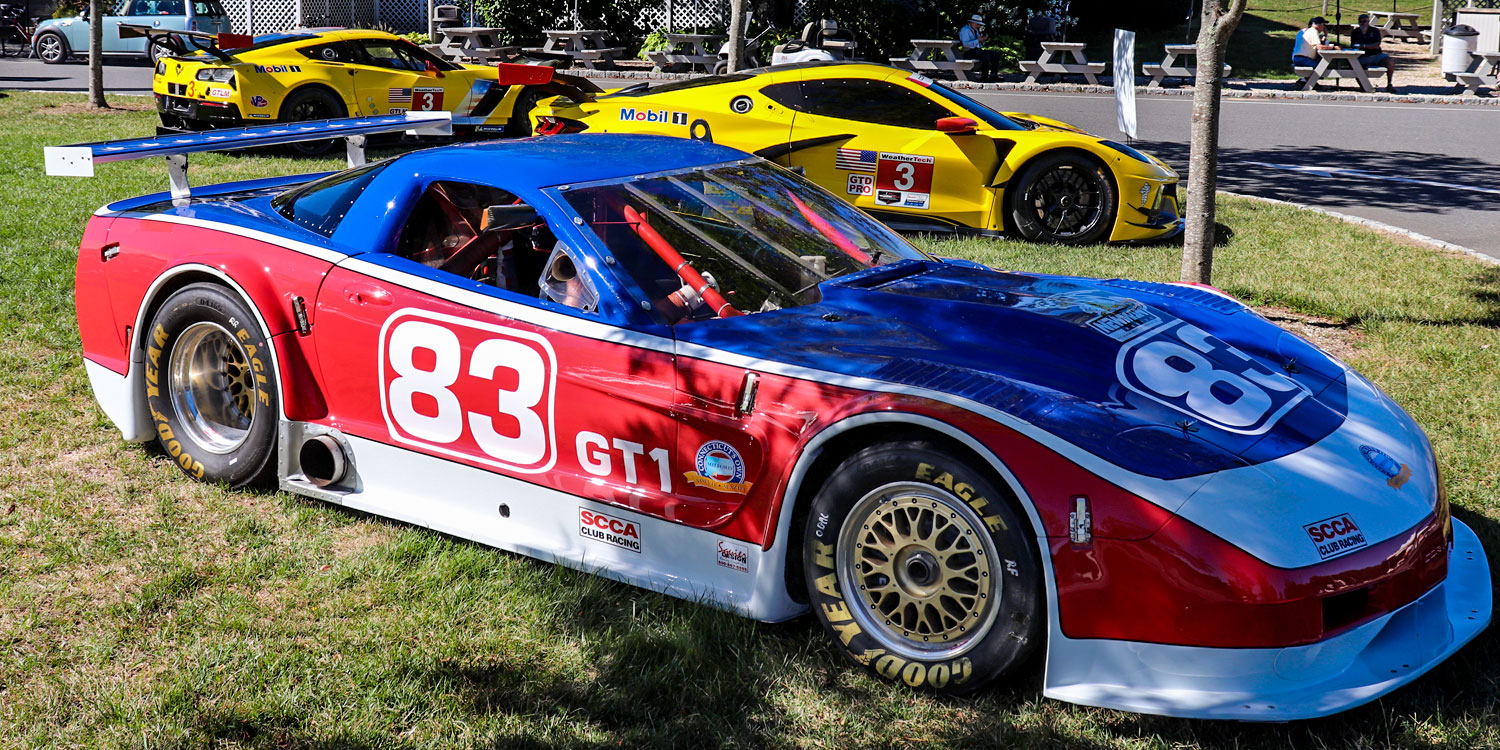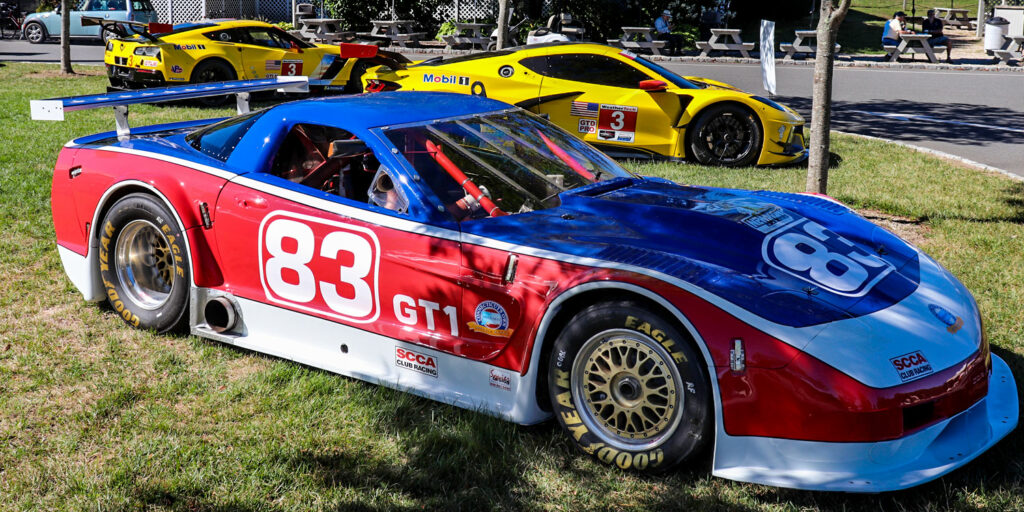 Racing
In addition to the concept cars, the historic Festival featured racing and race cars. One such vehicle on display was the last Corvette that Paul Newman drove at Lime Rock in 2008. Its red, white, and sparkly blue exterior was a show-stopping, and welcome, change from the surrounding cars in Corvette Racing Yellow.
The car's presence at the show was an appropriate portent as to the renaming of "No Name Straight" to "Paul Newman Straight"! The renaming of the straight also coordinated with Lime Rock Park announcing its new charitable partnership with Newman's "The Hole in the Wall Gang Camp", which provides support for seriously ill children and their family members.
Even with all of the activities already mentioned, there was actually racing going on at the same time! Cars such as the 1933 Plymouth Speedster and the 1950 Watson Indy 500 raced in one group, showing off what pre- and post-war cars could do. Meanwhile, modern-era muscle cars like the 1968 Chevy Camaro Z28, 1970 Dodge Challenger, and 1969 Ford Mustang Boss demonstrated what modern US horsepower looks (and sounds) like!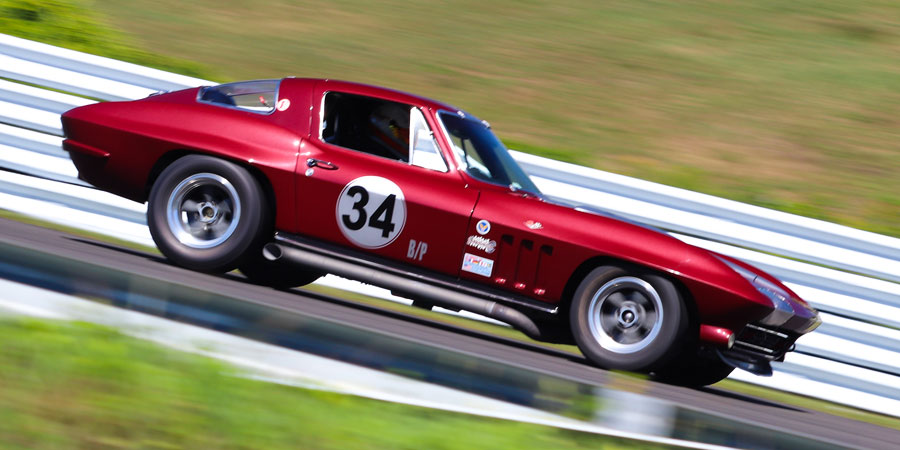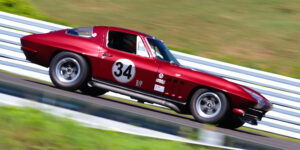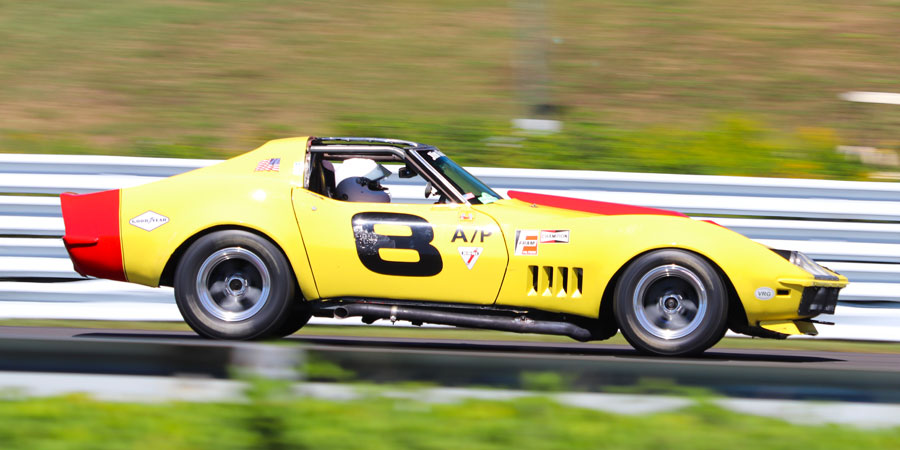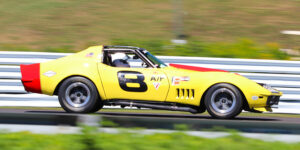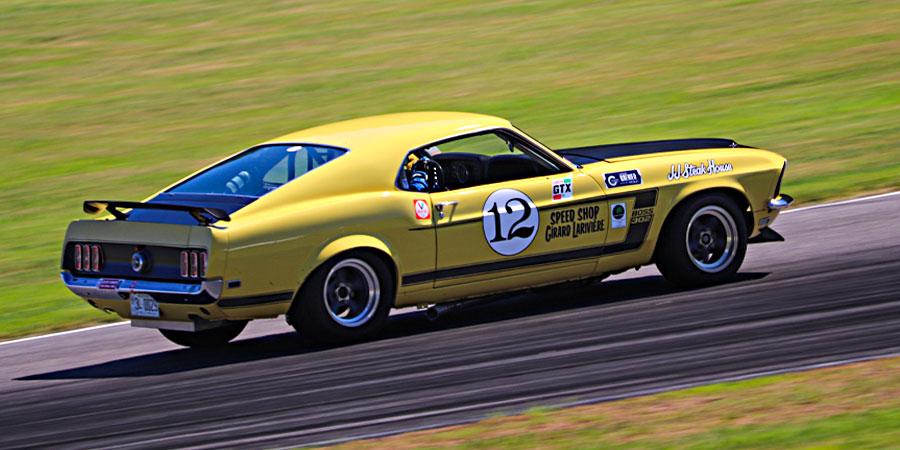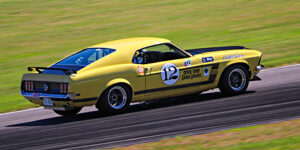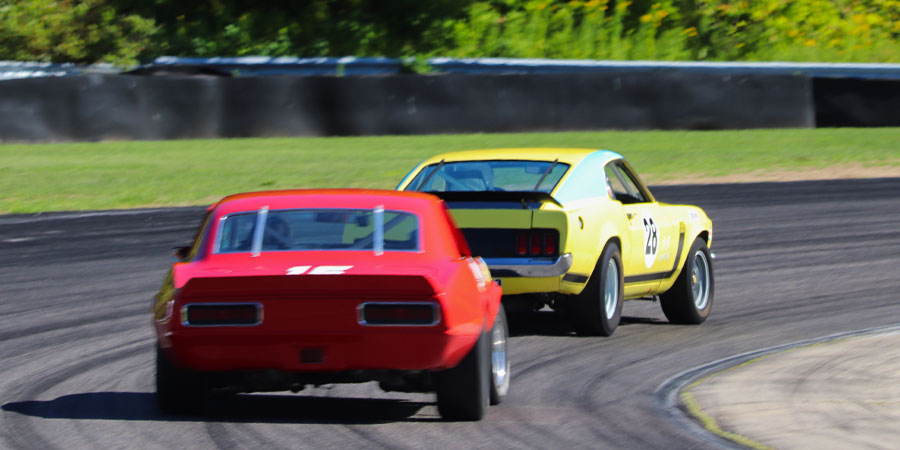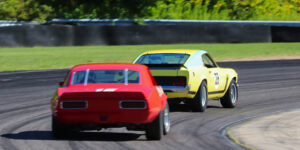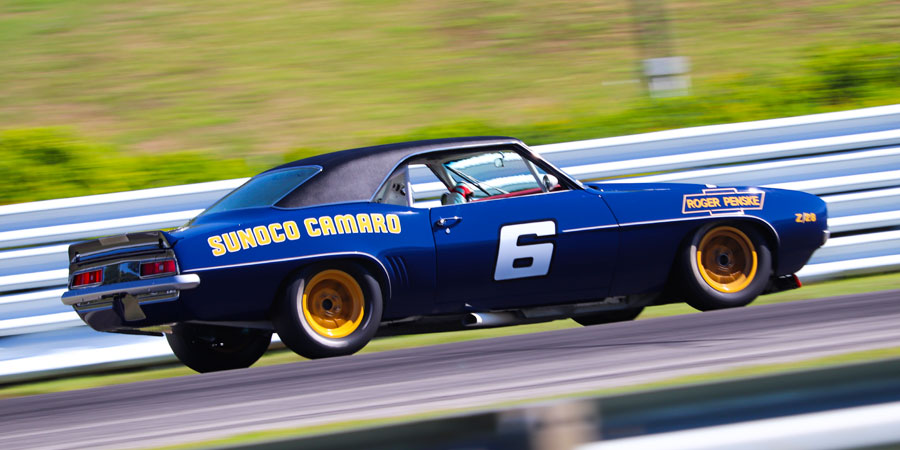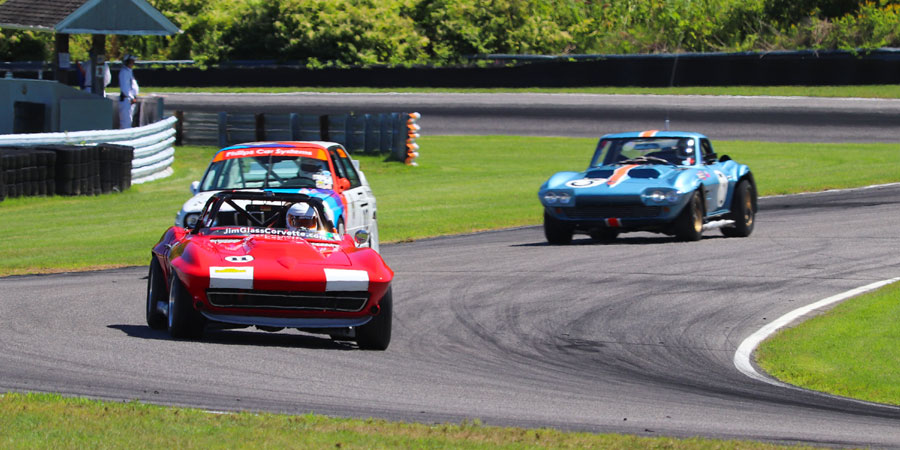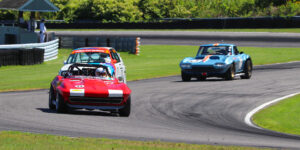 All in all, it was an exceptional weekend to spend among Corvette Concept and Racing Cars at Lime Rock Park.