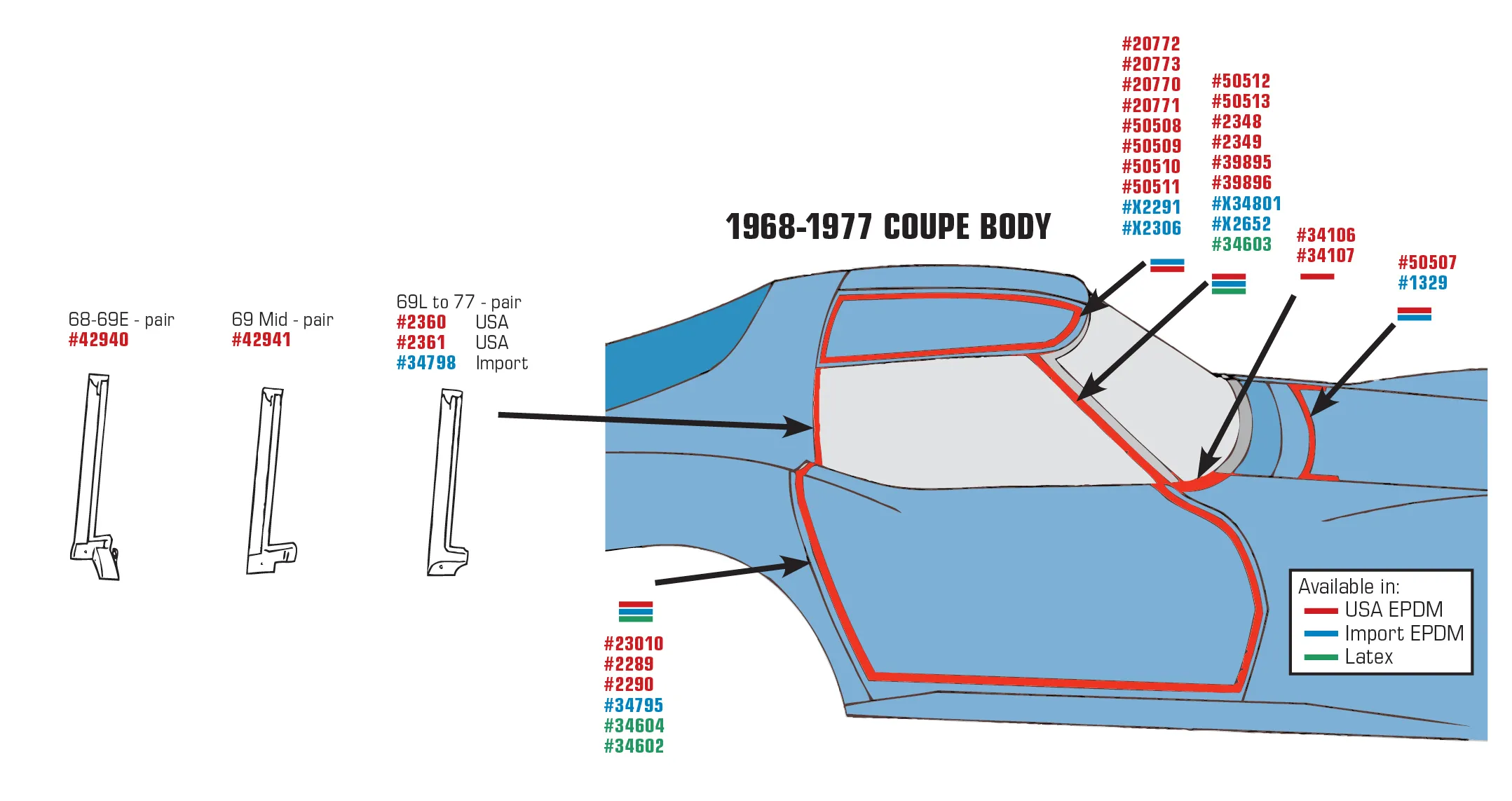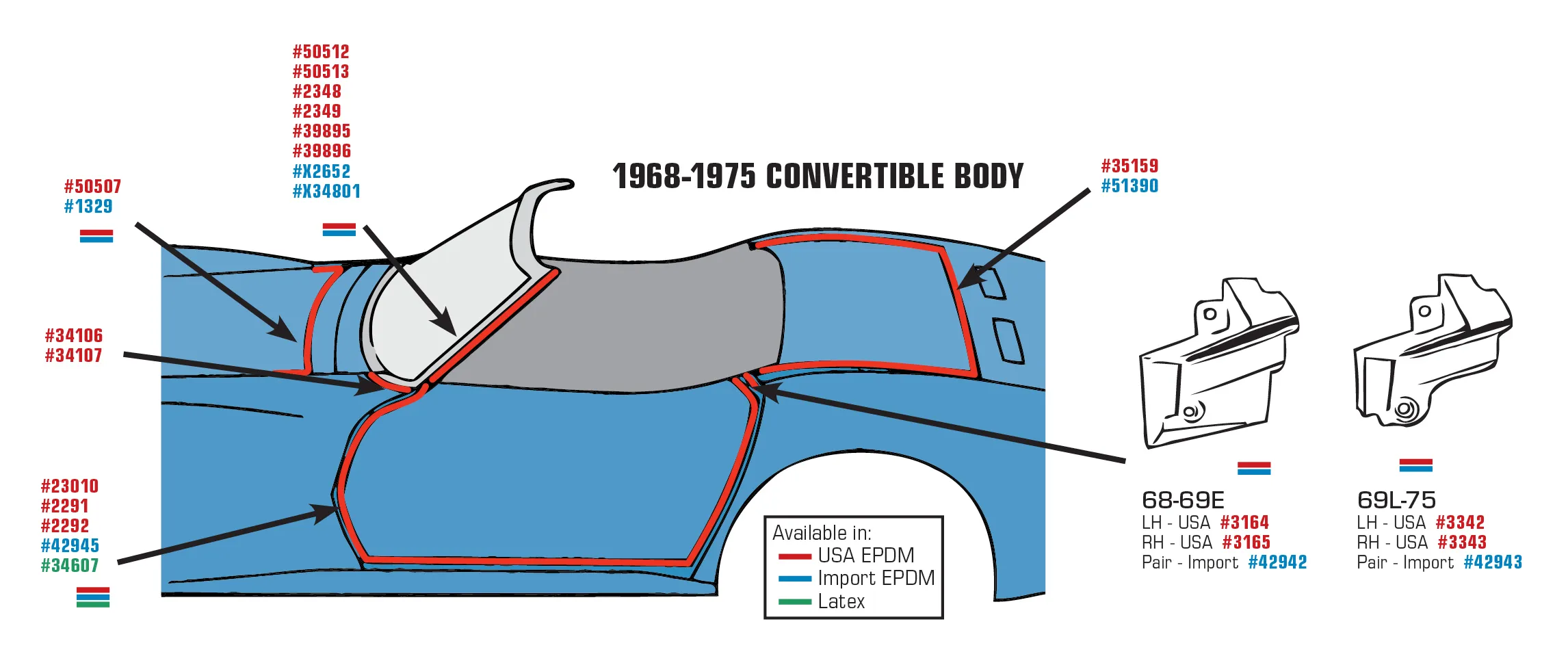 Corvette America 1968-1972 Chevrolet Corvette Weatherstrip. Pillar Posts - Complete - Import
Part #

X2652

OEM Part #Corvette Mods #9642
Affirm - Available for US shipments only.
Quantity Available: 20
Fitment & Application
Submodel: Base
Notes: Please Note That 1973-77 Corvettes Did Not Have An Actual Weather-Strip For The Rear Window. A Caulking Compound Was Used To Seal The Rear Glass.
Features/Benefits
Corvette Is A Registered Trademark Of The General Motors Corporation.
Engineered to Meet or Exceed OEM Specifications
OEM Part Number: Corvette Mods #9642
Associated Years: 1968-1972
Notes: Please Note That 1973-77 Corvettes Did Not Have An Actual Weather-Strip For The Rear Window. A Caulking Compound Was Used To Seal The Rear Glass.
Item Quantity Size: 1 PR
Shipping Dimensions (LxWxH): 20.5in x 4in x 1.5in
Weight: 1.2 pounds
Keywords: Body A-Pillar Seal, Moulding, Weatherstrip, Body Seal & Molding